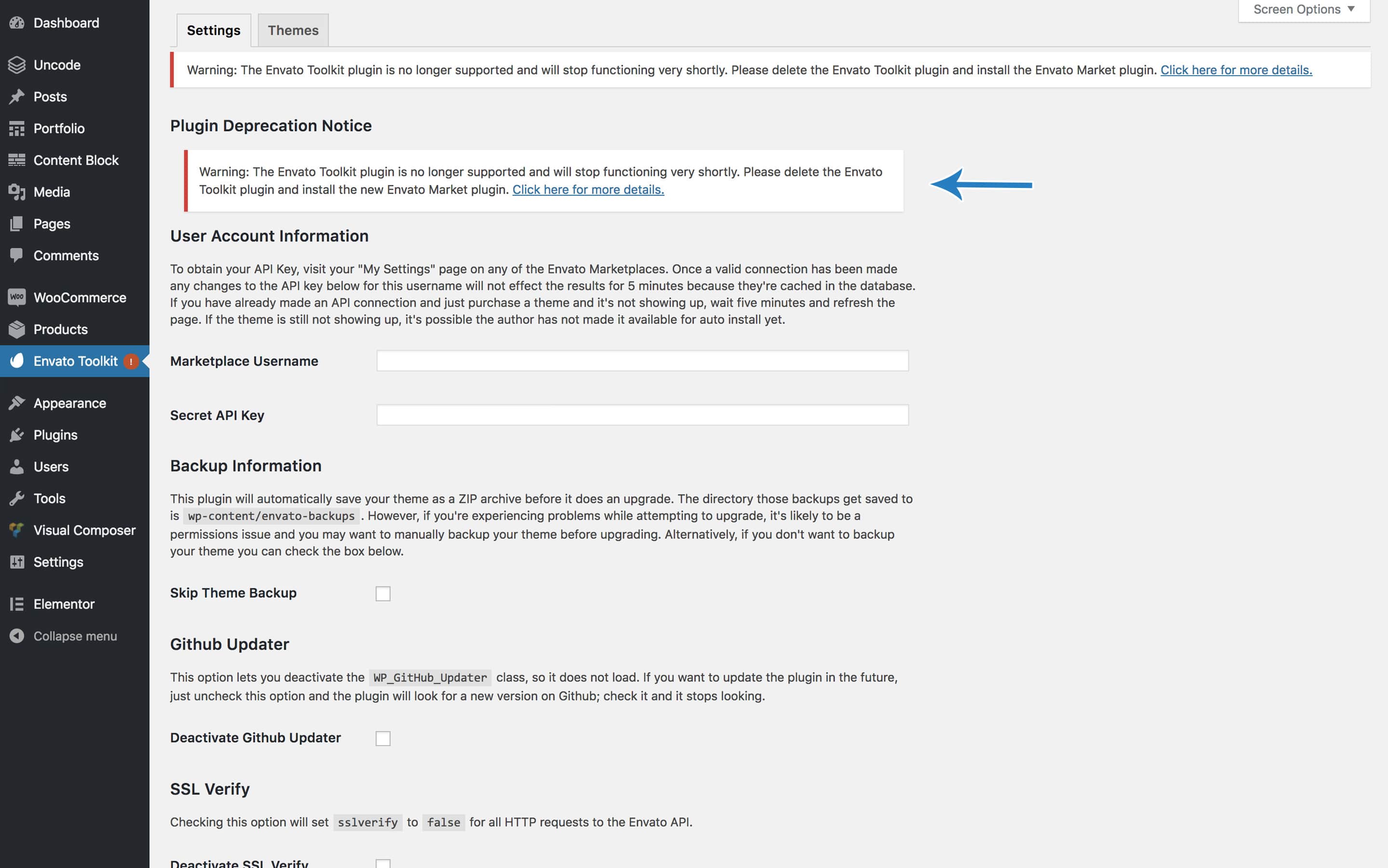 On 9th April 2018 was released an update of the Envato Toolkit Plugin and introduced a deprecated notice. Unfortunately if you have updated this plugin to version 1.8.0 it's not be possible to properly register Uncode. 
If you need to register your Uncode you can remove version 1.8.0 and download/install version 1.7.3 here. In the meantime an update will be published, using the old version will not produce any problems or issues for your security (the only minor problem is the small warning icon next to the plugin name in your admin).
Alternatively, you can avoid registering the product until the upcoming update is released. Note that no theme's feature is currently blocked if the product is not registered.
We apologize for any inconvenience. Our developers are working on it and a compatibility update will be published within the next few days.