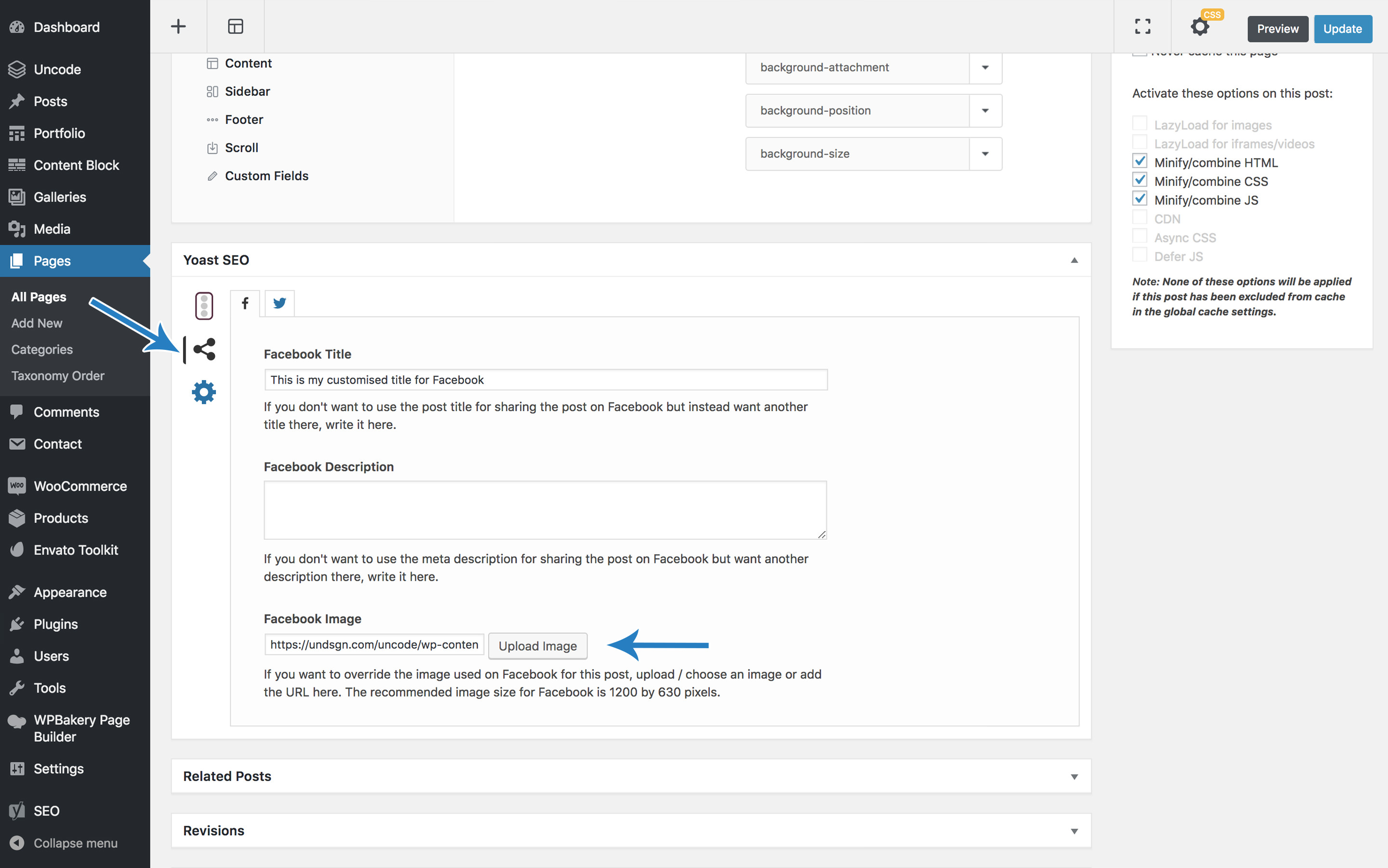 When you share a page on Facebook or Twitter, if you have embed images (not background) in your page, the first media will be used as the main share image. However, this does not provide precise control.
If you want to have full control on the share image, title and description, all you have to do is install the popular Yoast SEO free plugin.
When the plugin is installed you just need to manually set an Open Graph image (share image) under the Social tab of the Yoast SEO for the individual page/post/article as shown in the image above.
We remind that when you share a page on Facebook or Twitter, these social networks put the result in memory (cache), if you update your Open Graph image (share image) you will have to use their tools to force the new "scarping" of the page and force cache update of the page: