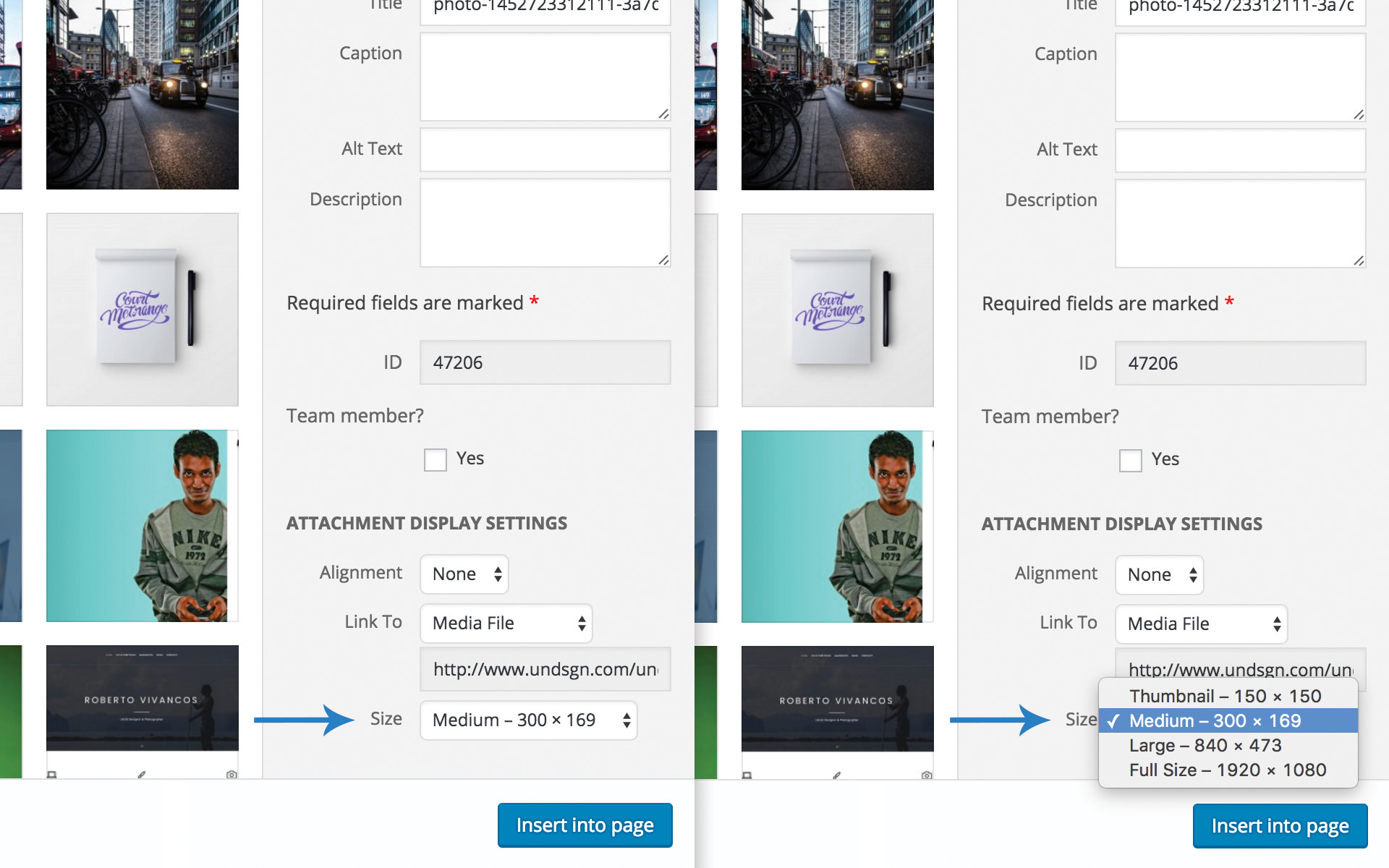 If you don't view thumbnails after demo contents import, this is caused by a missing images processing library like GD Image Library or ImageMagick on your server. There is a native functionality of WordPress that generates thumbnails of your images, an example is the classic portfolio section or blog index. Please note that is a native WordPress required library, not required by the Uncode theme. Uncode only uses this native functionality of WordPress. Before proceed be sure you don't have any red messages in the System Status.
Verification
Follow these simple steps:
Creates a new page or post;
Click Add Media and select an image, screenshot.
In the lower part of the side sidebar select the option Size, if the options in the dropdown menu are not available proceed with the troubleshooting below, screenshot.
Troubleshoot
The size thumbnails function is a standard WordPress features, the native option is not available if the host missing an images processing library like GD Image Library or ImageMagick required by WordPress.
We therefore ask you to contact your host and ask why your WordPress installation is not able to generate thumbnails as normally happens. The option is called Attachment Display Settings → Size.
It might be the case where the host state that the problem is in the theme (unfortunately this is the answer you usually have from some low budget hosts), then please activate the default WordPress theme so that the host cannot say that the problem is with the original theme (we remember that you can turn on any themes without losing any of your modifications, when Uncode will be activated again the page will be exactly as before).
As soon as they install the library you can import a new image and test.