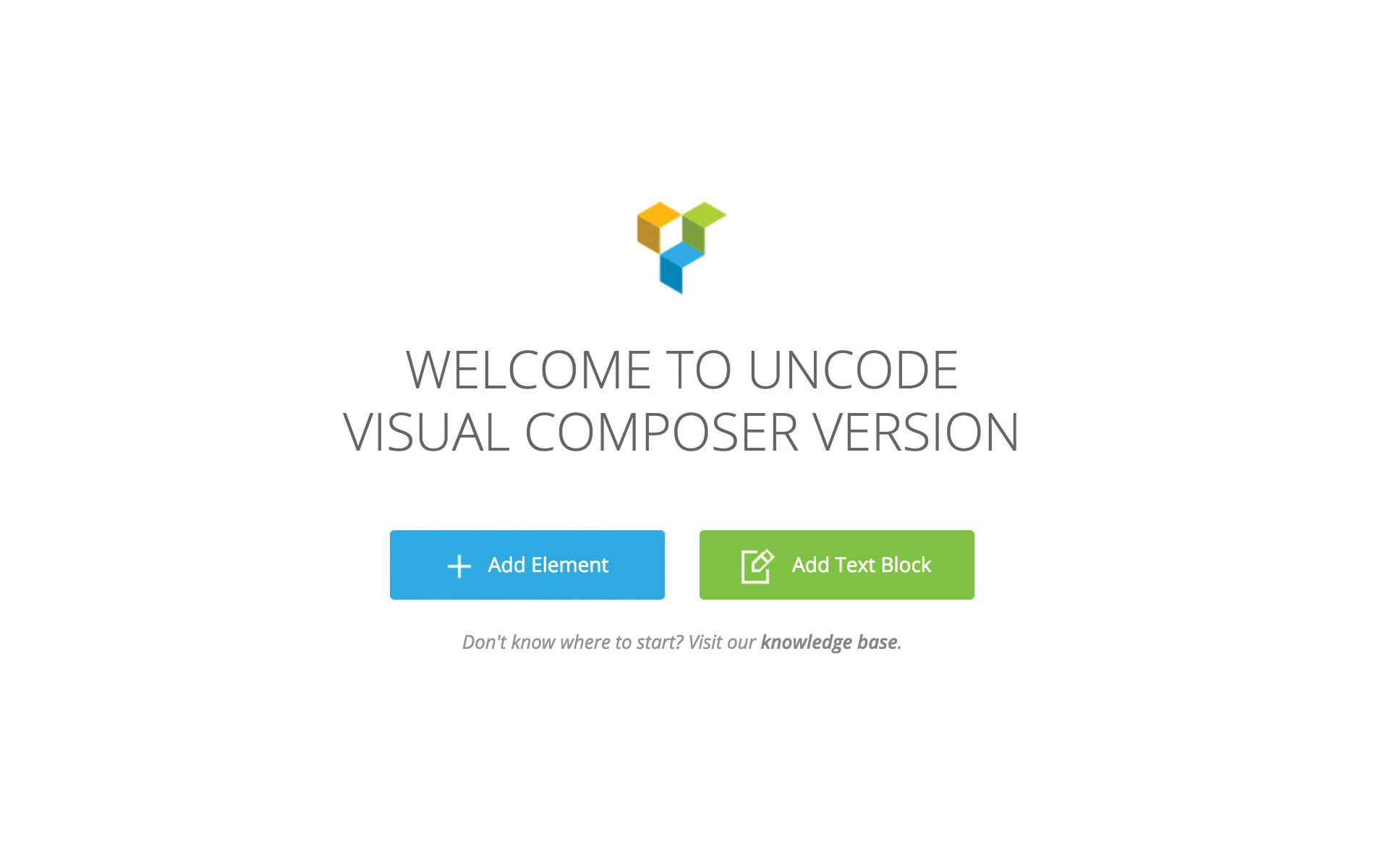 This section details the main elements and aspects of Uncode's unique application of the Uncode WPBakery Page Builder. Discovering the different areas, icons and tools we have included will enable you to build beautiful pages quickly.
Unlike other themes that act as a kind of skin, Uncode utilizes an enhanced and extended Uncode WPBakery Page Builder version for backend page creation. This enhanced version is simple to use and it gives designers an incredible amount of flexibility that the default version of Uncode WPBakery Page Builder cannot provide. Uncode's version of WPBakery Page Builder is used in a completely new way and features new and advanced functionalities not seen elsewhere.
Uncode is based on 28 powerful revised modules. Some of the larger modules feature more than 100 options than can be combined in every possible manner. Fewer modules mean greater flexibility. It's that simple.
This extremely powerful approach gives designers the ability to work with their own settings. Despite the huge number of options, the core file is incredibly light.
As you will discover, our innovative approach takes WPBakery Page Builder and your website-building capabilities to a new level.
In addition to extending WPBakery Page Builder's native functionalities, we've created a new, unique interface that has been customized, organized, and perfectly adapted to Uncode. Uncode WPBakery Page Builder is the only version of WPBakery Page Builder you can use in Uncode Theme.
Plugin license and activation: please read the notes in the Plugin License.