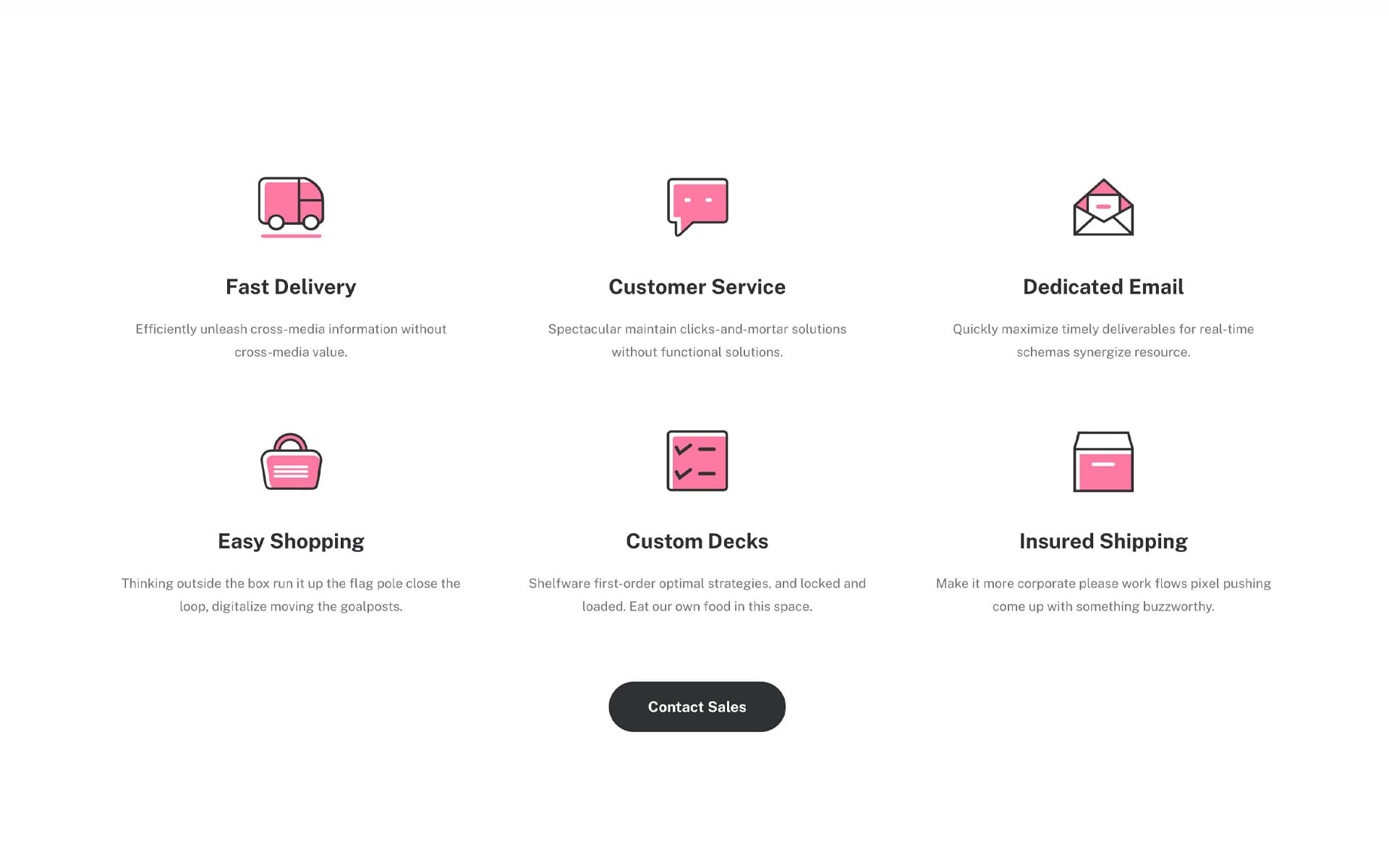 If you have imported the Demo Contents, you may notice that some pages do not have the same icons you see on the official demo. This happens because we felt it was excessive to import icons that are used by only one page into a Demo Import that offers more than 90 different demos.
Just as some users would have liked to have these icons, it would have been redundant for many others. Therefore, we preferred not to include these icons in the Demo Contents in the interests of optimization.
Besides, probably if you have imported one of these pages, you will need your own specific set of icons.
Download missing icons
At this link, you can download the missing icons, divided by Homepage: Uncode Missing Icons;
Alternatively, we recommend you to visit the Reshot | Free icons & illustrations website where you can find the official icons, with also many other free options: https://www.reshot.com