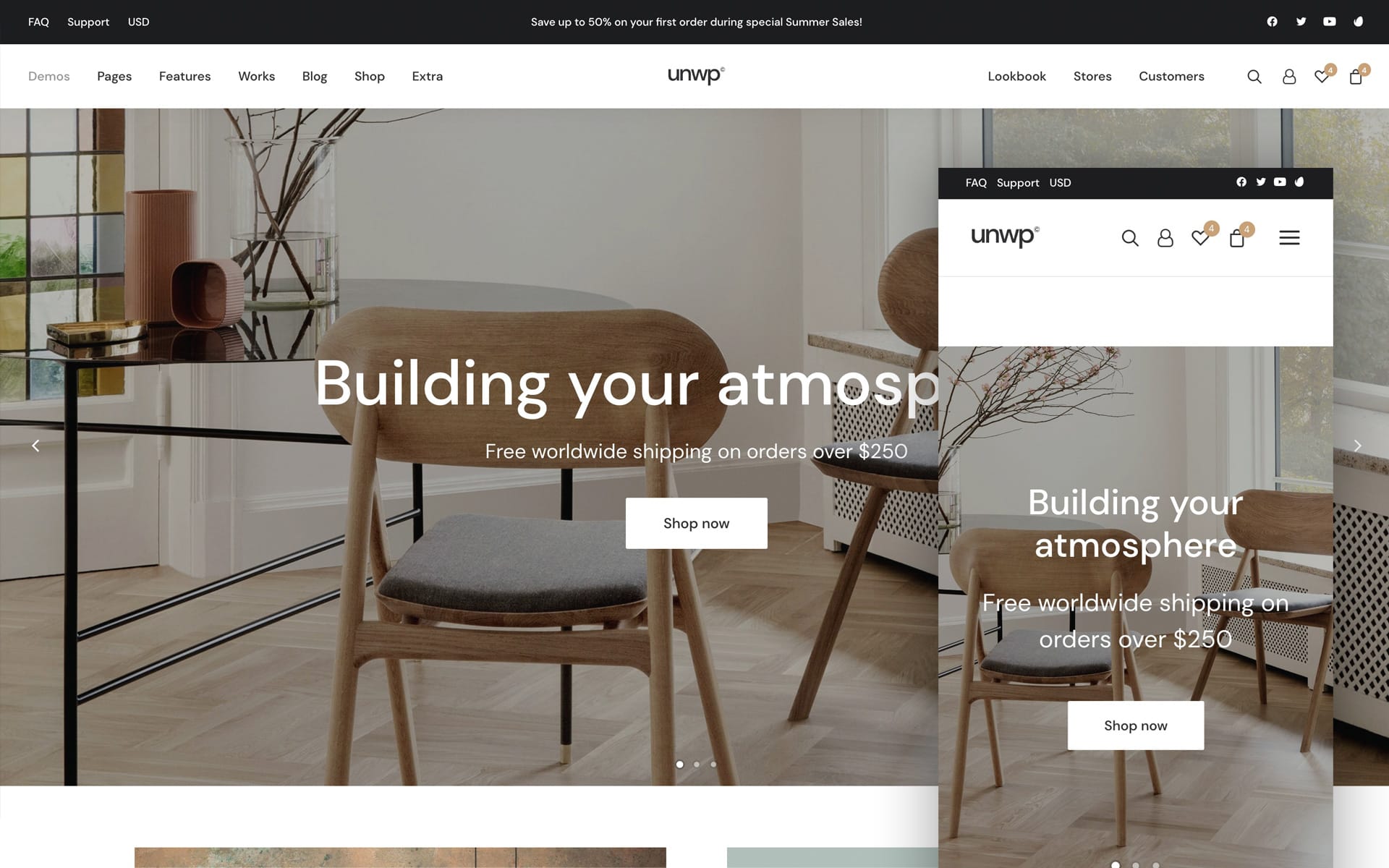 Uncode version 2.7.0 introduces renewed options for customizing the Top-Bar, which is placed, if needed, above the main Navbar when using one of the Horizontal Menu layouts. With these new options, users have more flexibility in creating their Navbars Menu.
Previously, the Top-Bar could insert only an additional Text and a Secondary Menu in fixed positions. Moreover, the Top-Bar was not visible on mobile unless to some custom CSS.
Now with the new options, it's possible to have three elements (Text, Secondary Menu, and Social links) that can be placed independently in three different positions (left, center, and right). Moreover, it is now possible to show them on mobile devices and activate responsive options if necessary.
If you are updating an older version of Uncode, please activate the new options from the Core Settings, screenshot .
Please note that if you are using the old Top-Bar, when you activate the new Top-Bar option, you have to rebuild it using the new intuitive settings.
Once the new option is activated, the new Top-Bar settings group appears in Theme Options → Navbar → Top-Bar, screenshot ;
As anticipated, there are three elements that you can activate and place as you like:
Top Line Text
Secondary Menu
Social Icons
Through the responsive Top-Bar option, you can place on Tablet or Mobile elements arranged in different positions on new lines; this is especially useful if you have numerous elements that exceed the available space.
To complete in Theme Options → Customise → Top-Bar, there is a new group of options that helps you to define Skin, Font-Family, Font Weight, and Font-Size, screenshot ;
Please note that on mobile, it's possible to use only one dropdown level for the Secondary Menu.