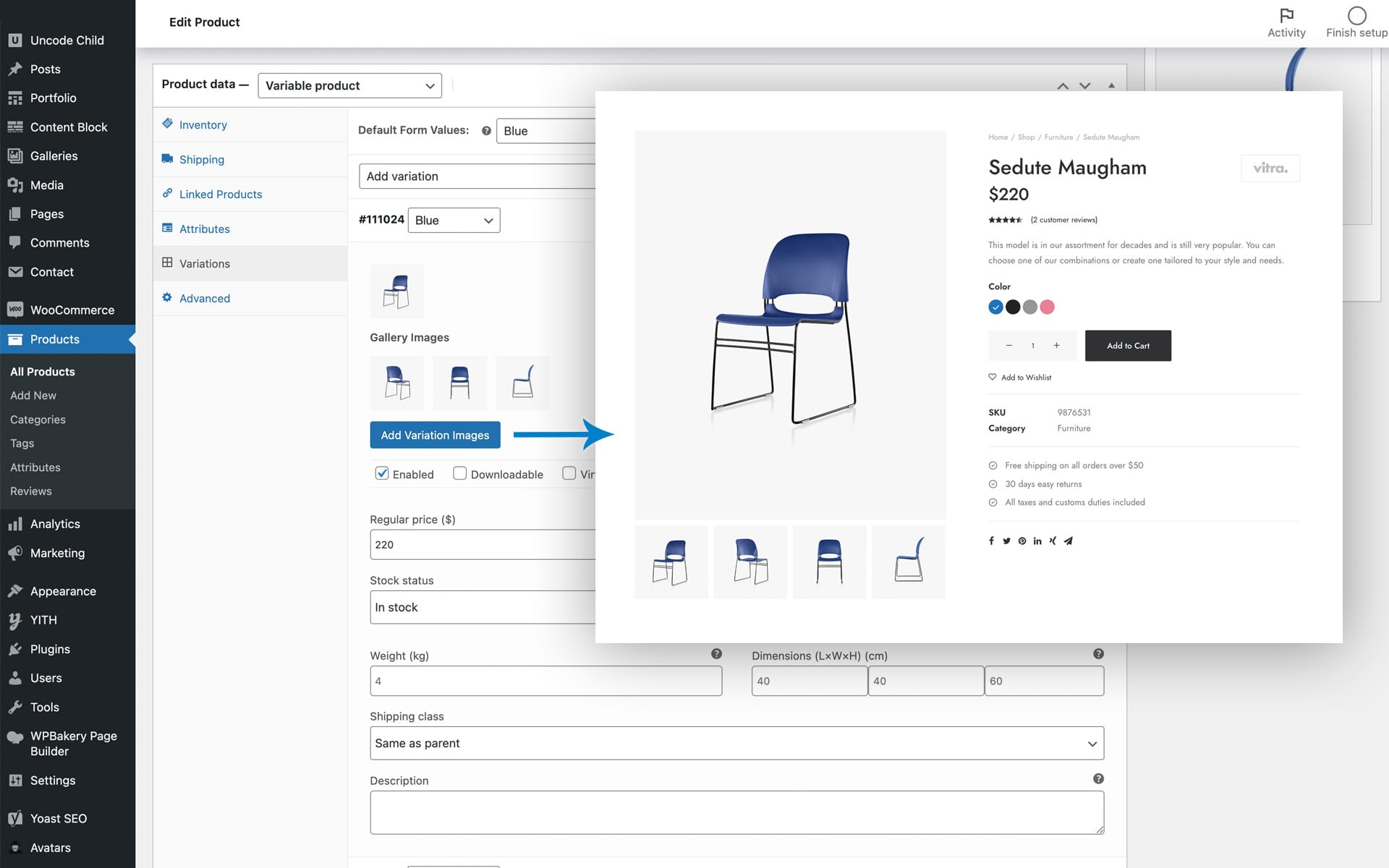 WooCommerce changes only the main variation image when you select a product variation, not the gallery of additional images below it. In fact, by default, WooCommerce has only a single image to insert as a variation.
However, from Uncode 2.7.0, it is possible to have a dedicated gallery for each product variation without using extra plugins. This new option allows you to showcase additional images as a gallery for each product variation and enable you to upload unlimited additional images for each variation.
In addition, using this new option, it's possible to showcase different images simultaneously when your visitors switch product variations like color, image, and style. This is an excellent solution if you need to display multiple images for your WooCommerce product attribute variation to increase sales and conversions.
Please find here an example:
How it works
Using this new option is simple and intuitive:
First, make sure you have correctly created a variable product; for that, find our dedicated tutorial here: How to correctly set a Variable Product
For each variation, select via the Add Variation Images button the dedicated set of images for a given variation, screenshot .
Note
Please note that the Additional Variation Images Gallery option only works using Uncode's native advanced mode. In a few words, it doesn't work if you use the default WooCommerce template that it's possible to activate from the Theme Options → WooCommerce → Default Single Product Gallery option, screenshot .