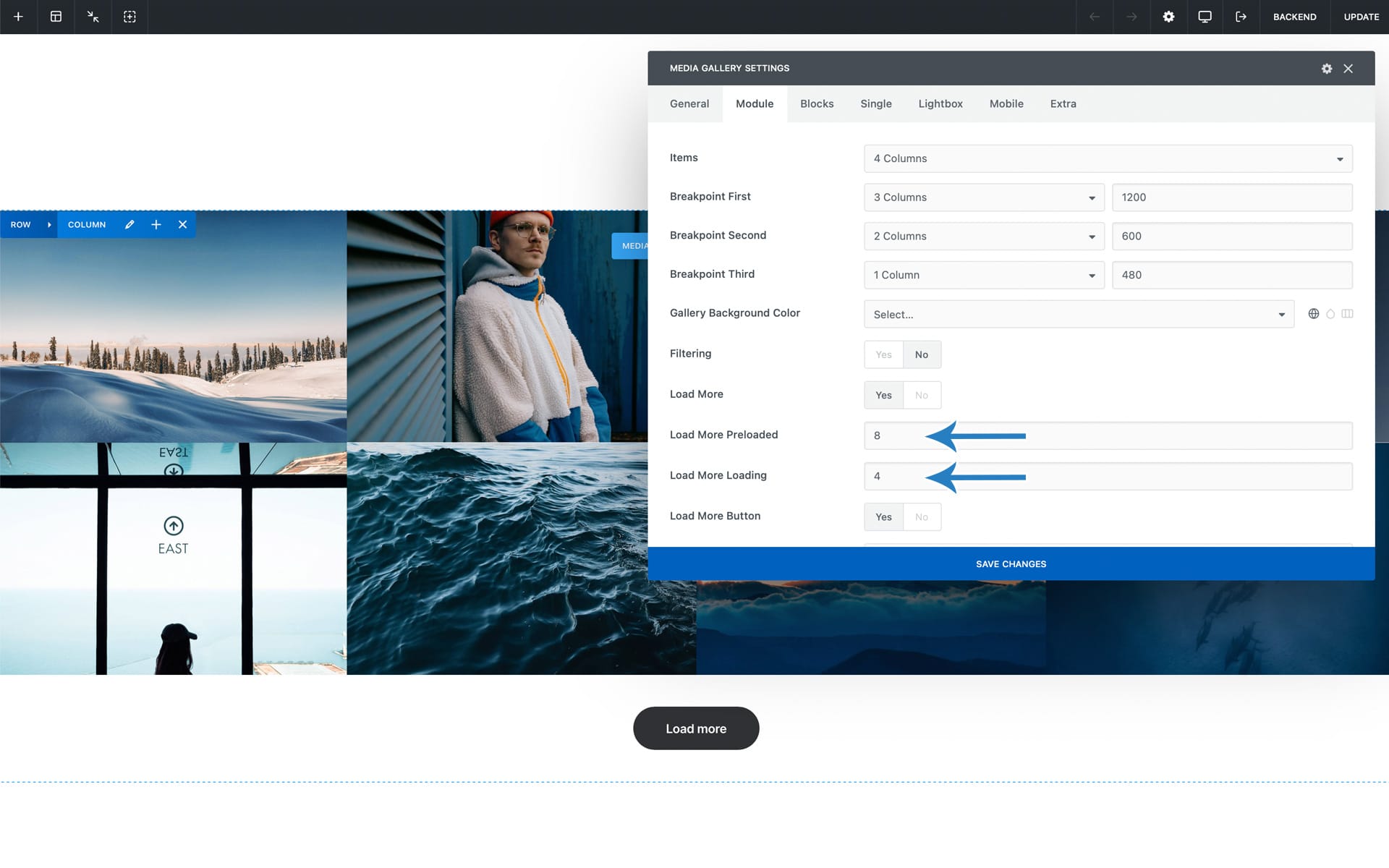 Since Uncode 2.6.0, it is possible to create image galleries using Load More. This option is handy when you have many images to show and you want to speed up the page's loading.
Please find here an example of Media Gallery with Load More option:
In the Module tab, it's possible to activate the dedicated settings, screenshot .
Load More Preloaded (defines the number of elements shown when the page loads);
Load More Loading (defines the number of elements loaded with each iteration of the Load More).