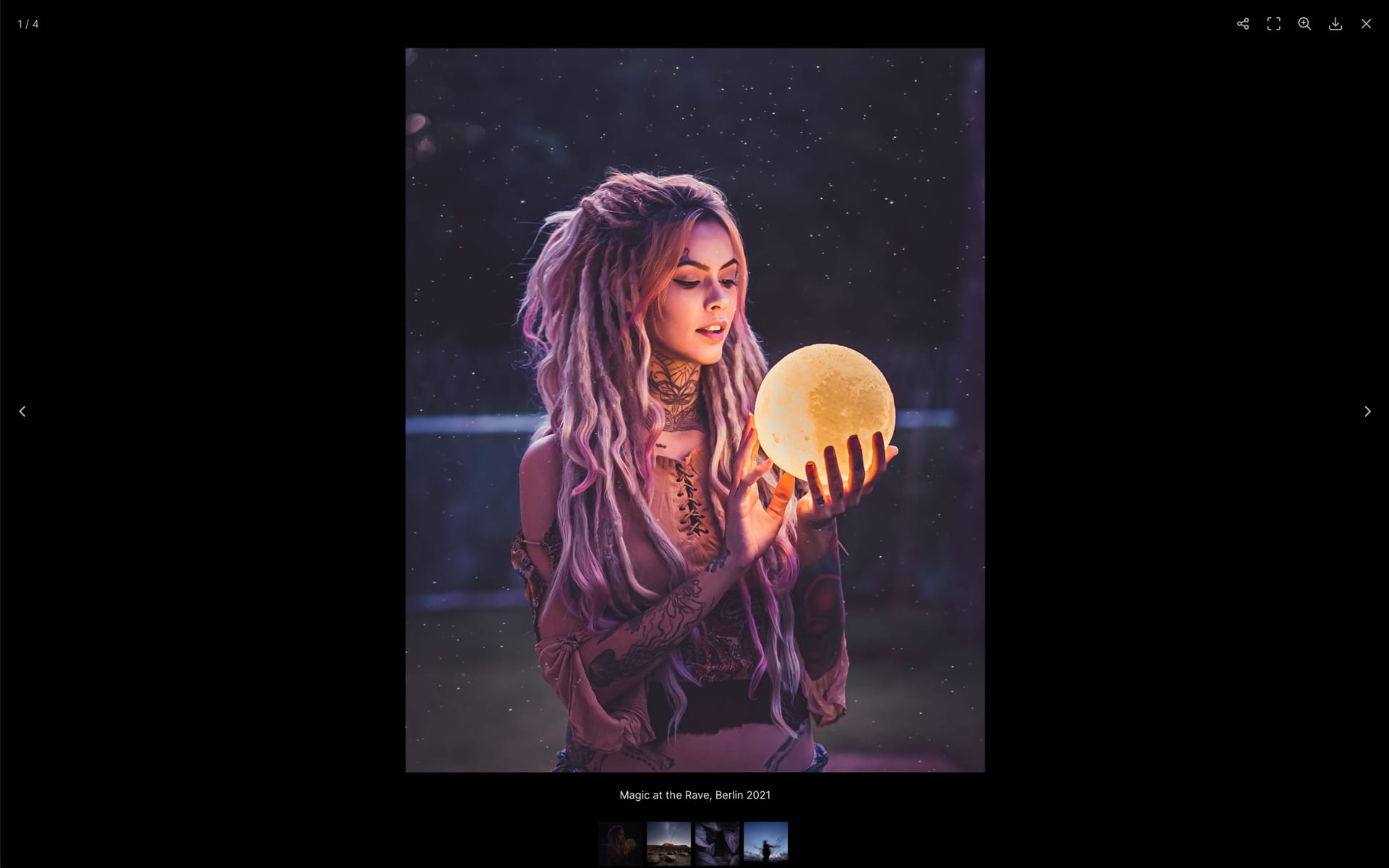 From Uncode 2.6.0 version, it is possible to use a new lightweight, modular, JavaScript image and video Lightbox gallery plugin. In fact, we have received over the years requests to update the old Lightbox plugin with a new plugin with touch events on mobile and new modern options. So we are proud to present to all users and especially to all photographers who use Uncode the new Lightbox based on LightGallery.
The new Lightbox is based on the most modern technologies to achieve the best performance and quality.
Modular: The new Lightbox is built with a modular architecture. Advanced transitions, options such as share, thumbnails, and others are added if requested.
Mobile: The new Lightbox is highly optimized for mobile and tablets to get a native look and feel with the Pitch and Zoom gesture options.
How to activate it
Please note that the old and new Lightboxes are not options that can coexist simultaneously. It's necessary to choose one from the Core Settings, screenshot . When the new Lightbox plugin is activated, Uncode will use the new script. If you migrate to the new Lightbox and have pages already created with the old Lightbox, the compatible core options will be automatically migrated to the new script. It's recommended in any case to visit your pages, set the specific settings of the new plugin, and save the pages.
Options
Below you will find a list of the available options:
Skin: Specify the Lightbox Skin.
Transparency: Specify the transparency style of the Lightbox background.
Arrows: Specify whether to have navigation Arrows or not.
Title: Activate this to add the media title.
Caption: Activate this to add the media caption.
Social: Activate this for the social sharing buttons.
Deeplink: Activate this for the deeplinking of every slide.
Actual Size: Set the magnification to real pixels of the image.
Fullscreen: Set the fullscreen magnification on the monitor viewport.
Download: Enable image downloading.
Counter: Show the counter with the count of images in the gallery.
Zoom Origin: Set the zoom effect from the thumbnail, this only works if you are using the image with the original ratio.
No Thumbnails: Activate this for not showing the thumbnails.
Transition: Slide, Fade, Zoom In, Zoom In Big, Zoom Out, Zoom Out Big, Zoom Out In, Zoom In Out, Soft Zoom, Slide Circular, Slide Vertical, Lollipop, Lollipop Reverse.
Differences from the original plugin
Please note that the new Lightbox is based on the premium LightGallery script. The version present on Uncode is tailor-made, and it's customizable according to the theme author's taste to better fit Uncode needs. There is no way interest or support to replicate other functions offered by the plugin than those presented on the official demo of Uncode. Any customization, if required, should be done by users themselves.