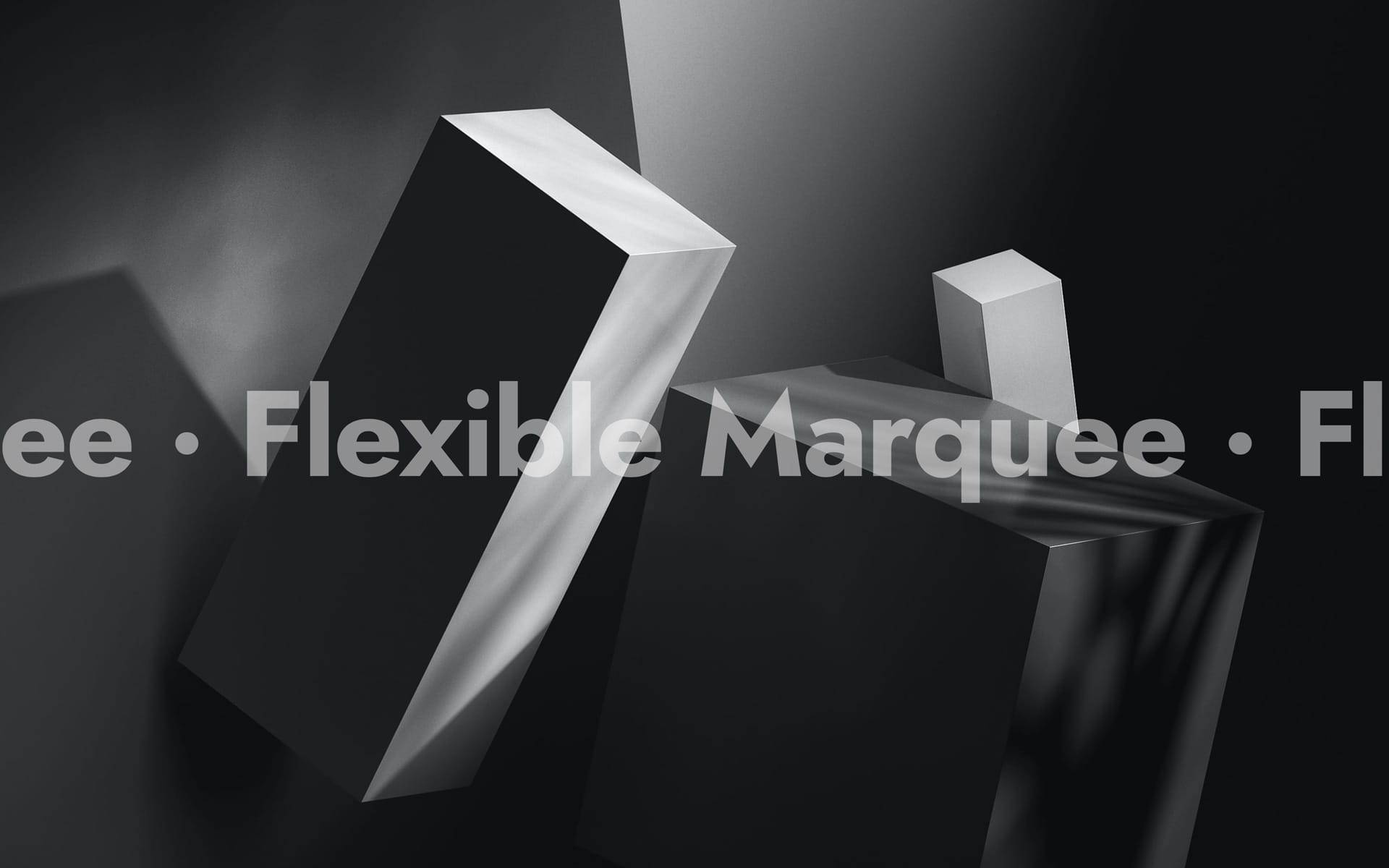 From Uncode 2.5.0, it's possible to take advantage of a new type of animation for the Heading module, named Marquee. The Marquee option is designed to display custom headings that slide from left to right or vice versa, with an automatic or triggered on scroll animation. Marquee is an excellent solution for conveying an important message or vitalize a web page. It can be used to display a successful commercial message or for creative solutions.
Please find below some examples of Marquee on our demo site:
The Marquee option can be activated from the Heading module → Animation tab, and there are two different types of animation presets:
Marquee Auto: automatic and independent from the interaction with the page;
Marquee Scroll: activated and progressive with the scroll of the page.
You can choose the direction for each of these modes, whether from right to left or vice versa. You can also enable the Marquee Edge To Edge option to have text with an infinite repeating effect.
Notes.
The Marquee Scroll at the moment it comes activated needs to be positioned at the center of the viewport. Therefore, if the Marquee is inserted in the header of a page or in a section above the folder, it is advised to apply an animation to the Column container to hide the initial moment when the effect is created and positioned by the JavaScript engine.
The Marquee supports only one line, it is impossible to create a Marquee heading with more text lines (no line breaks allowed).