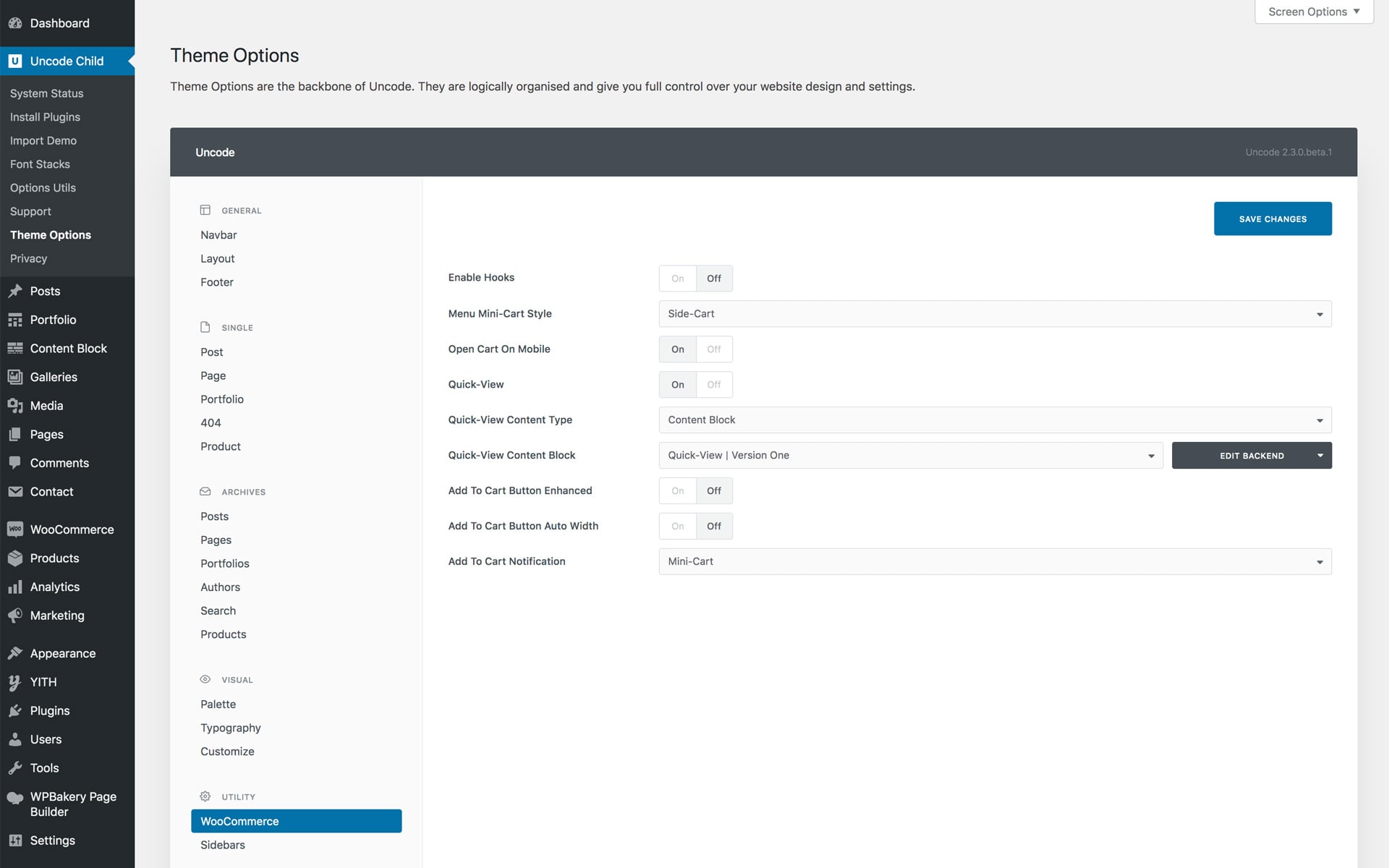 In the Theme Options → Utility → WooCommerce tab, you find general options that allow you to customize and add functions to your WooCommerce website.
Enable Hooks: Activate this to enable default WooCommerce hooks on product loops.
Menu Mini-Cart Style: Specify the style of the Mini-Cart in the menu.
Side-Cart Skin: Specify the Side-Cart Skin.
Open Cart On Mobile: Activate this to open the Side-Cart on mobile.
Quick-View: Activate the Quick-View functionalities.
Quick-View Content Type: Set your preferred layout method. Select Default to use the Basic template, or Content Block to create custom layouts with dynamic options.
Quick-View Content Block: Set the Content Block to use.
Default Single Product Gallery: This option, for possible extra plugins compatibility purposes, activates the default WooCommerce Product Gallery module on the Single Product layout.
Add To Cart Button Enhanced: Activate this to enable the enhanced Add To Cart button on loops.
Add To Cart Button Auto Width: Activate this to enable the auto width for Add To Cart button on loops.
Added To Cart Notification: Set the behavior for WooCommerce notifications when a product is added to the cart.
For all the information related to the use of WooCommerce in Uncode, please visit this section: