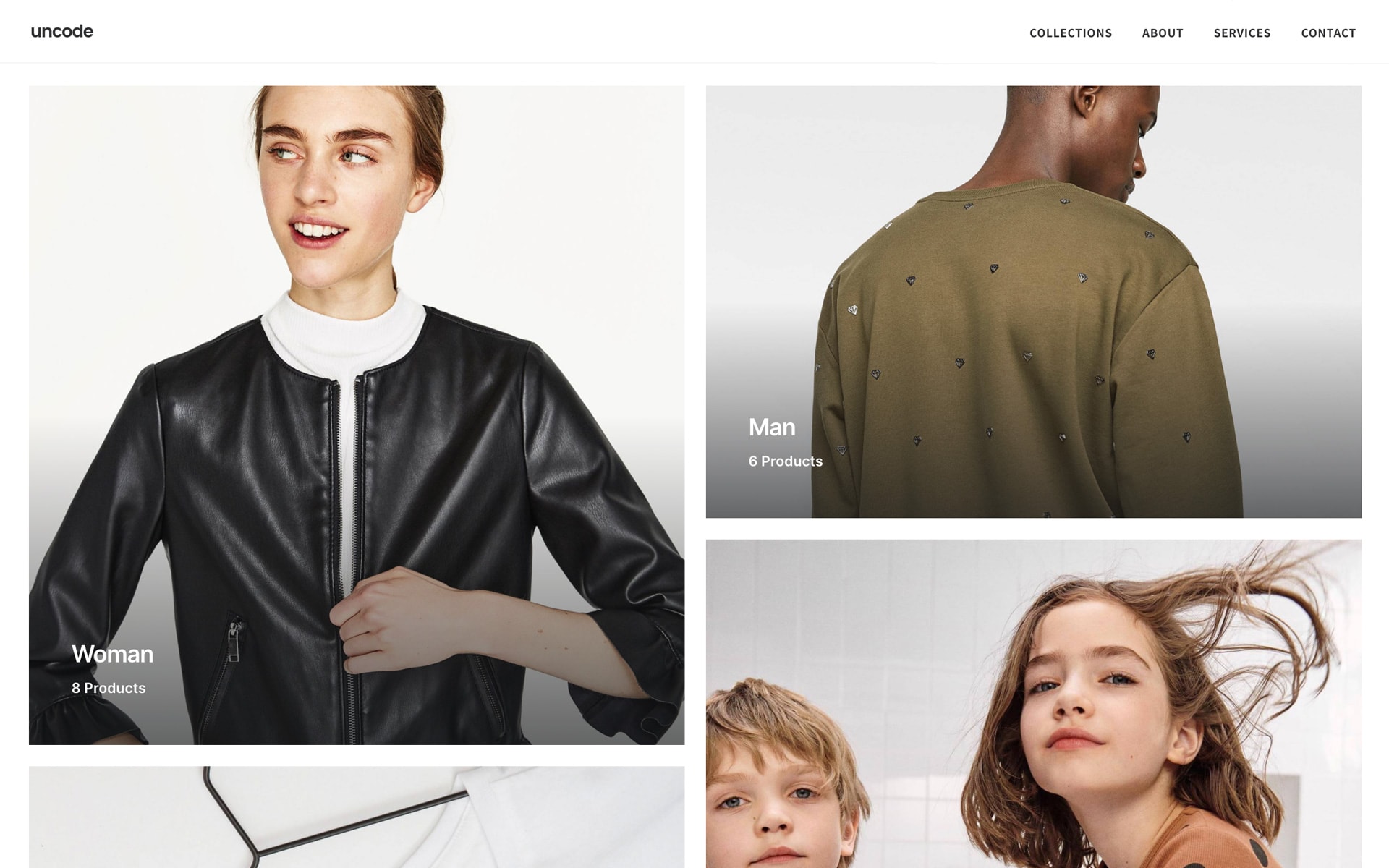 From Uncode 2.3.0, when using the Posts module it's possible to use the new Taxonomy Query. Usually, the Posts module is used to show your blog posts, portfolio projects, products, or custom-post type content. Thanks to the new Taxonomy Query option, you can change the native query mode and show a list of your Categories or Tags. This is useful when you need to create a listing to show all Categories or Tags of a particular Post Type.
The advantage of using the Posts module to create your Categories or Tags listing is that thanks to this powerful module, you can create a Grid, Classic or Metro, Carousel, or any other creative variation with the options you already know. When creating thumbnails, you can have different dynamic information such as Title, Description, Image, and Count of the elements of that particular Category or Tag.
How to set Category or Tag data
In the editor of each Category or Tag you can set the information related to this Category or Tag. Here you can set the following information, screenshot :
Name: this is the Category or Tage Title.
Description: this is an optional Category or Tag description, used to add a extra textual description.
Featured Thumbnail: here, you can upload the cover image of your Category or Tag. Note that you can also use the Featured Image (mainly used for Dynamic Backgrounds), the Thumbnail (WooCommerce native), and the Featured Secondary Image (used to create image change on hover effects). The Featured Image has precedence on the others.
How to use Taxonomy Query
To create a list of your Categories or Tags, you can follow these simple steps thanks to the Posts Module:
Open the Posts module options, and within Build Query, select a value from the Taxonomy Query, screenshot ;
Optionally use the dedicated options to define your query (Count, Order By, Sort Order, Terms IDs, etc...), screenshot ;
Optionally in the Module tab, select the Taxonomy Elements list the elements you want to use to compose your thumbnail, screenshot ;
Use the numerous options of the Posts module to configure the layout of your Category or Tags listing.
How to order Taxonomies
Within the Build Query options, there are several methods to order taxonomies. If you want to order them manually, we recommend the plugin recommended 'Category Order and Taxonomy Terms Order'. If this plugin is active and you select the option Build Query → Order by → Term Order, the order of your taxonomies will be the one defined in the Taxonomy Order screen of each Taxonomy.
If you do not have this plugin and you are using the WooCommerce product categories, the order can be defined in the WooCommerce Product Categories screen. Note that the 'Category Order and Taxonomy Terms Order', if active and if its 'Admin Sort' option is set to 'On', takes precedence over the order defined by WooCommerce Product Categories.