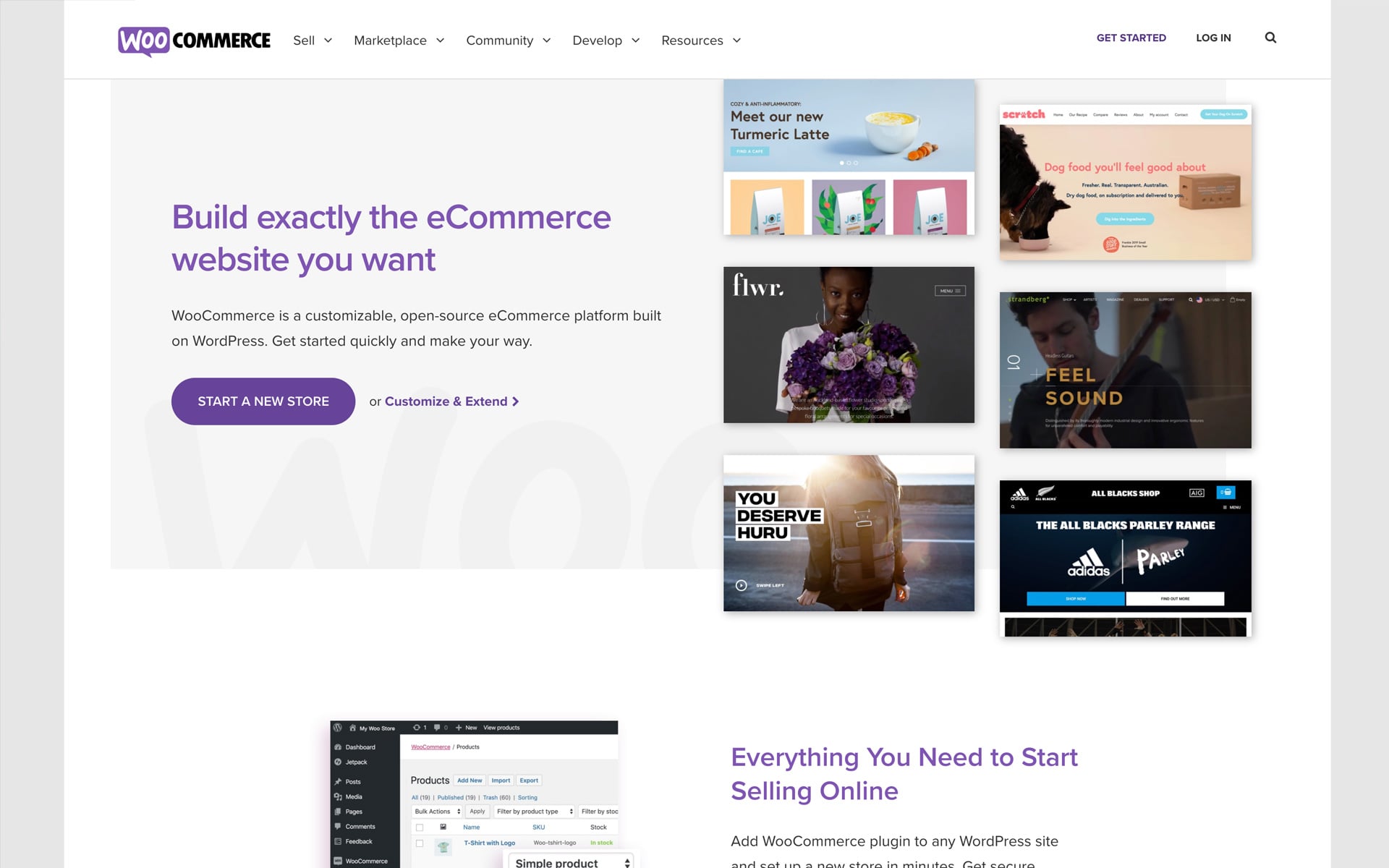 Uncode is compatible with WooCommerce and includes full design integration, custom WooCommerce elements, as well as options to create your custom Single Product Page, Cart, Checkout, and My Account layouts. To get started with creating your eCommerce, you need to install the free WooCommerce Plugin. The WooCommerce documentation has very basic information you need to get started.
How to install WooCommerce
Go to Uncode → Install Plugins and locate the WooCommerce plugin, screenshot .
Click the Install button, and activate the plugin with the Activate button.
The WooCommerce Setup Wizard should then appear. To skip, click the Not Right Now button, otherwise click the Let's Go! button to proceed with the setup.
Follow the onscreen prompts and instructions to go through the process and fill in your store's necessary information. Once finished, you can proceed to create your first product by clicking the Create Your First Product button or return to the WordPress Dashboard by clicking the link below the setup window.
How to assign the main Shop page
As part of the normal WooCommerce installation process, the Setup Wizard should run, enabling you to set up your Shop and assign your Shop pages. For more details on what pages the Setup Wizard creates, see this WooCommerce document. If in the case the Setup Wizard does not appear, or you cancel it for any reason, to complete the process, you can always return to the Setup Wizard, by navigating to the Help menu on any WooCommerce page and choosing Setup Wizard from the menu at the top left.
If you want to set the Shop page manually, please navigate to the Woocommerce → Settings → Products and select the page you want to use as the main Shop page, screenshot . WooCommerce will then display your products on this page.
The remaining pages can be set up under the WooCommerce → Settings → Advanced, screenshot .
How to create products
Go to the Products → Add Product tab on the WordPress Admin sidebar.
Enter the name of your product at the top of the page.
Enter the product description text into the post content field. This will display all the product information.
In the Product Data, enter all the product details. For example, Price, SKU or Shipping.
In the Product Short Description, enter a short description that will display next to your main images.
Set your main featured image under the Product Image on the right-hand side.
To use a gallery of images, insert more images in the Product Gallery.
In the Product Categories, enter your product's categories.
In the Product Tags, enter your product's appropriate tags.
Click Publish and the item will now appear on your main Shop page.