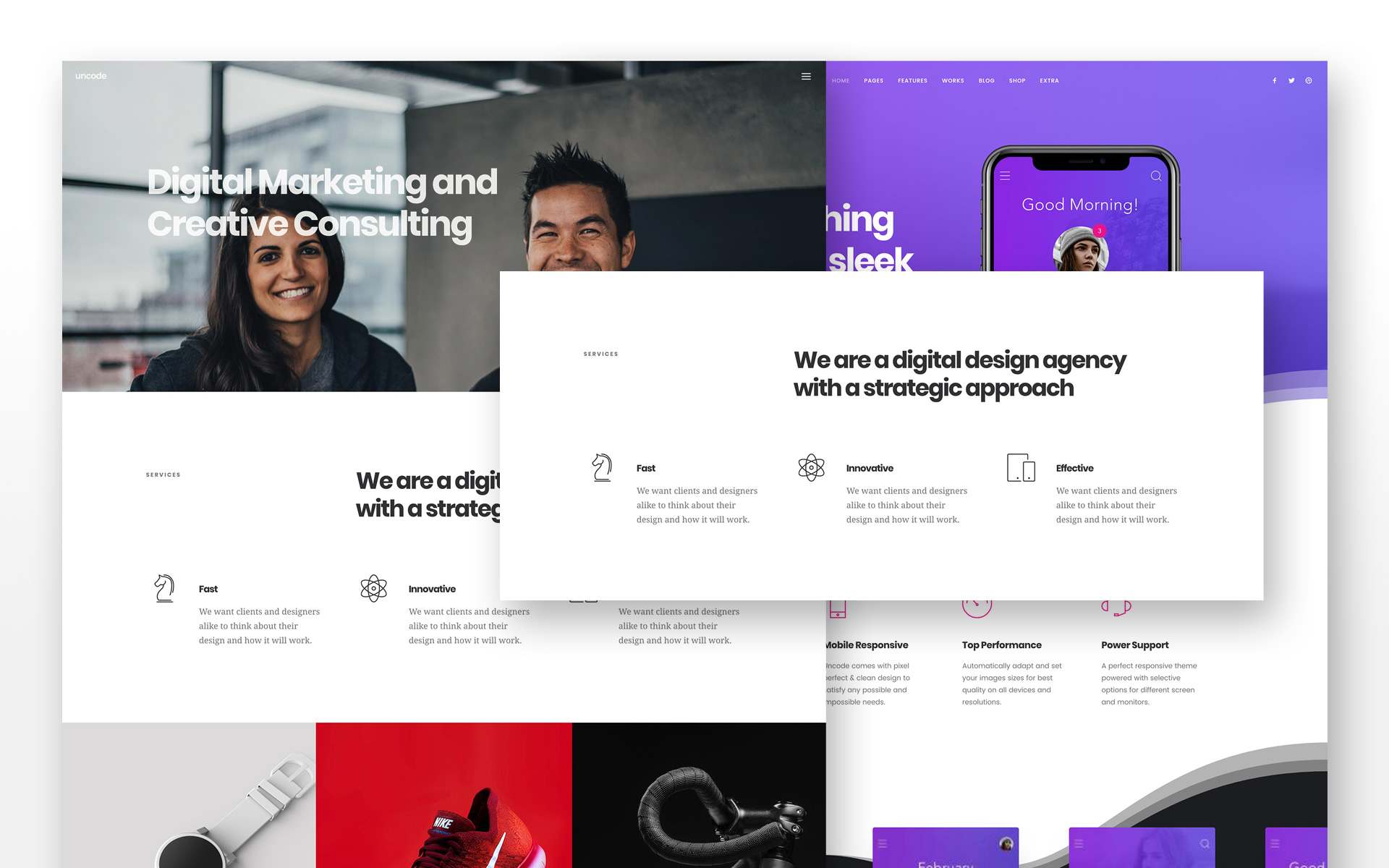 When working on new designs, we often have to copy a section already created from another page. Alternatively, for example, we want to "steal" a section from one of the Homepage Demos. There are different methods to copy and paste contents in Uncode.
VC Clipboard Plugin
If you need to copy a section from a page to another, the best and fastest method is through the use of the VC Clipboard plugin that is part of the theme. With this plugin, you can quickly copy a section of content that is on a page to another page.
Once installed, it enhances the Page Builder with commands to copy our content and those to paste the copied content into a new page.
To copy a section move the mouse over the small arrow to see the dedicated settings, screenshot .
To paste the section use the button you have at the top of any pages, screenshot .
Unfortunately, this plugin actually does not support the Frontend Editor.
Save as Template
If you want to copy content via Frontend Editor, you can use the Templates feature which allows you to create a library of personal sections.
Please open a Row or a Module and save it as a template, screenshot .
Open the Wireframes and Template section and insert this newly created template, screenshot .
This method is available both for the Frontend Editor, both for the Backend Editor.