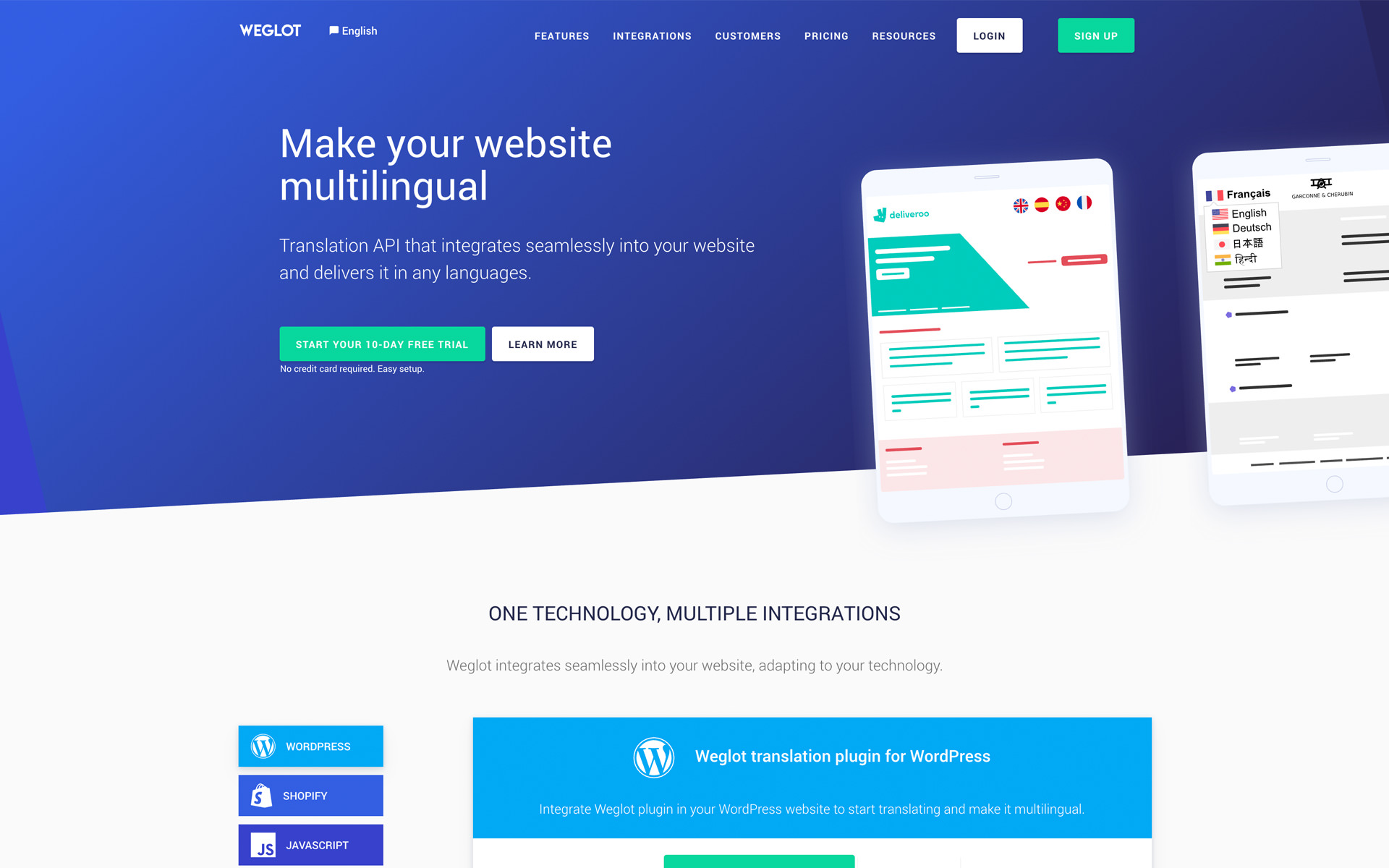 Weglot is one of the best and easiest translation solutions to translate your WordPress website and go multilingual. Weglot Translate detects and translates all your content in any language and provides a unique dashboard to edit translations or purchase professional translations to ensure the quality of translations.
Uncode Theme has been tested and approved by the Weglot team, this implies that if you have any problem, their expert support team takes care of supporting your questions.
With Weglot Translate, you can translate your site into a multilingual website with multiple languages in minutes without doing any code. Weglot Translate is totally SEO compatible. Weglot Translate follows Google's best practice in terms of multilingual websites to serve a translated webpage with a clean source code. Every translated version of your website will be indexed by Google.
Weglot Translate, a WP multilanguage plugin, is trusted by companies in e-commerce, SaaS, marketplaces, corporate websites, mobile application landing pages, blogs, etc.