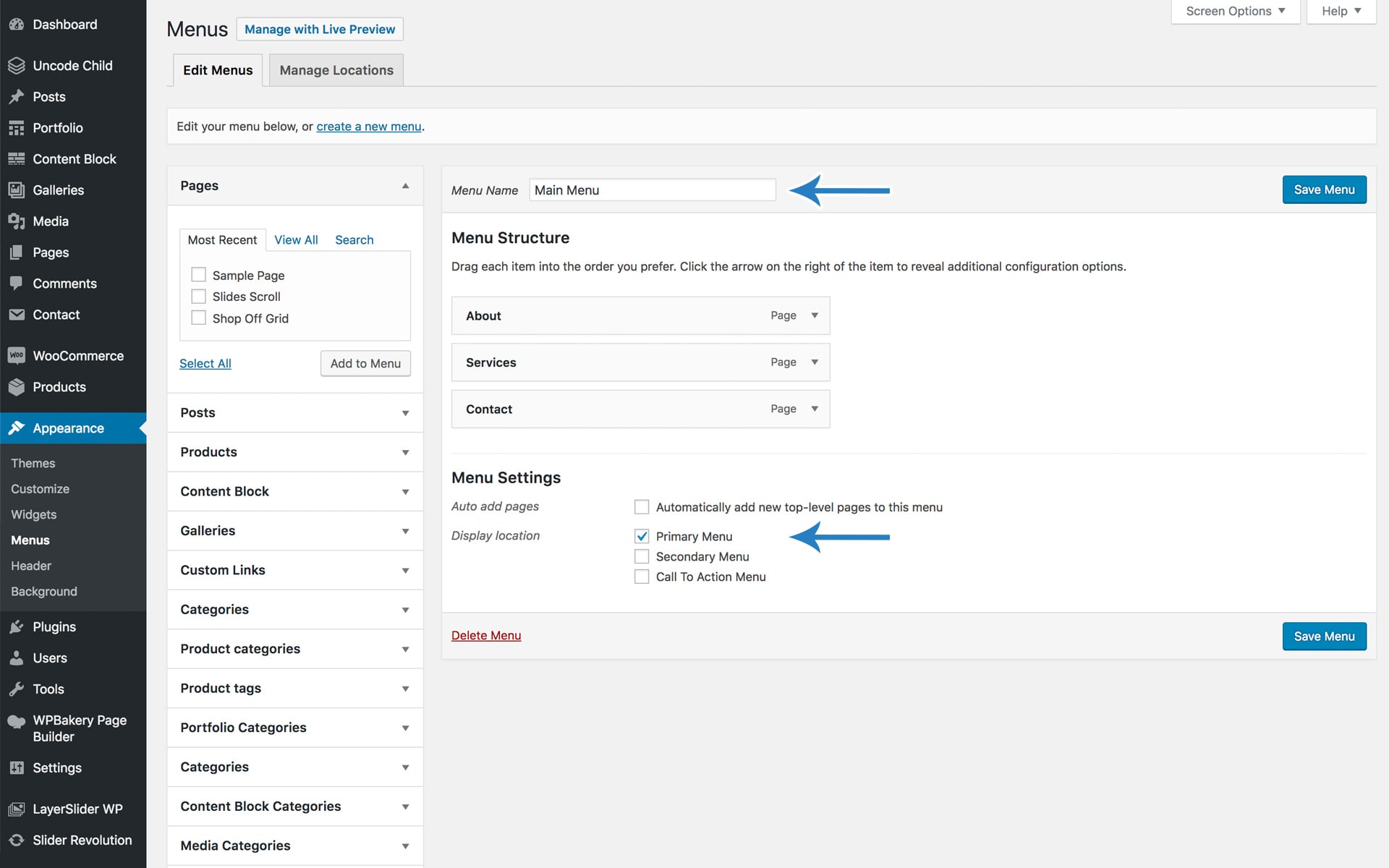 Uncode supports custom WordPress menus, with multiple levels of dropdown and Megamenu support for the Main Menu. There are 3 locations of the theme where you can assign a menu. These are the Primary Menu, the Secondary Menu and the Call To Action Menu. Once a menu is created and assigned to the location, it will be used on the frontend for those specified areas.
There are also several options to customize the menu located in the Theme Options → Navbar and located in the Theme Options → Customize.
To setup a new menu please follow:
Navigate to the Appearance → Menus section of your admin sidebar.
Click the Create A New Menu link and enter the desired menu name. To save the menu name, click the Create Menu button.
To add a menu item, select one of your created pages on the left hand side and click the Add to Menu button. You can also add all kinds of different posts from the left side.
After setting up your menu, scroll down to the bottom of the page to assign the menu to one of the 3 locations in the Locations box. If you need to set your main menu please assign to the Primary Menu location.
Once its all done, make sure you click the Save button.