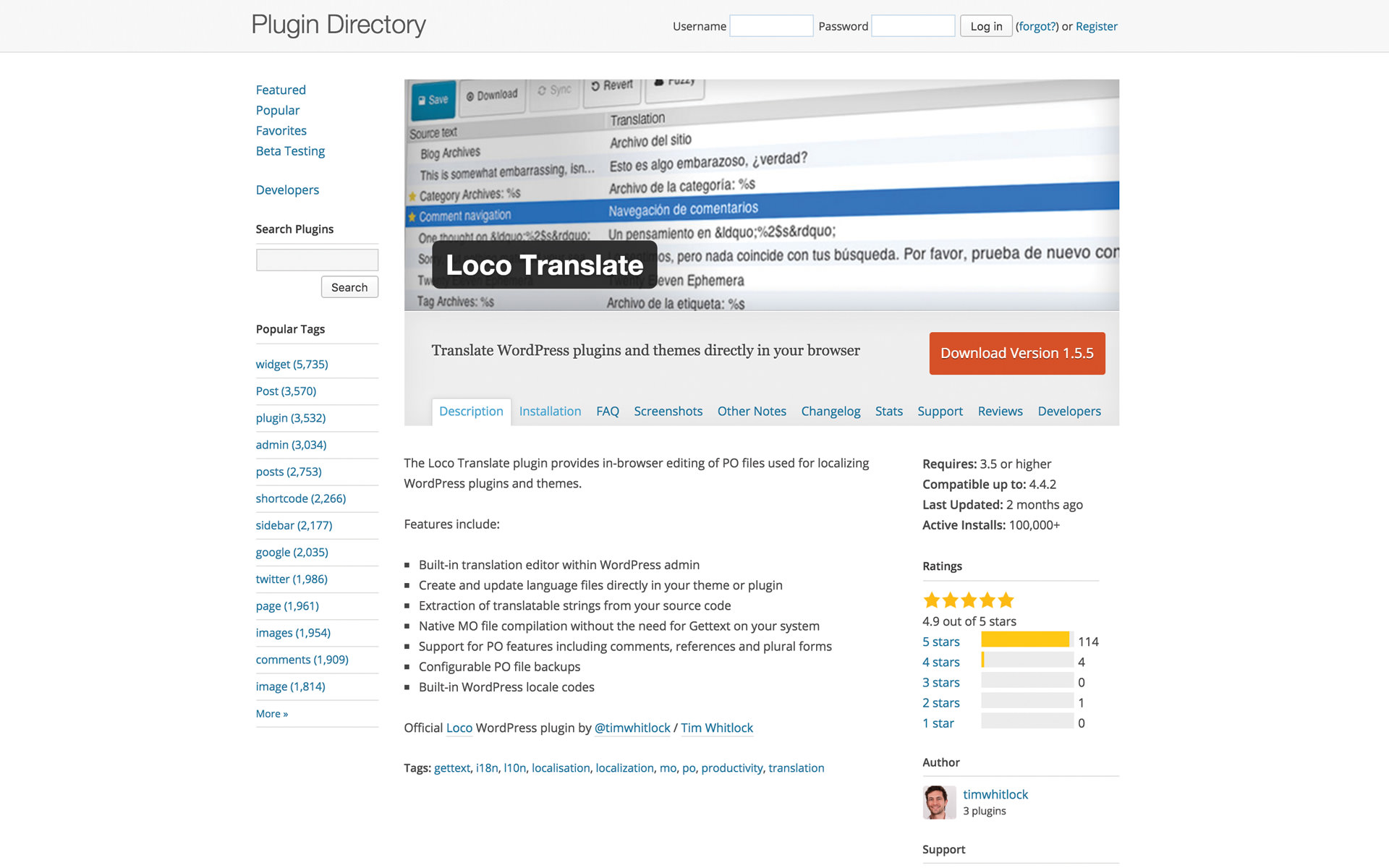 Translating Uncode Theme into a language of your choice is as easy as installing a plugin.
The Loco Translate plugin provides in-browser editing of PO files used to localize WordPress plugins and themes.
Localization features:
A built-in translation editor within WordPress admin
Create and update language files directly in your theme or plugin
Extraction of translatable strings from your source code
Native MO file compilation without the need for Get text on your system
Support for PO features including comments, references and plural forms
Configurable PO file backups
Built-in WordPress locale codes
Important: When you save translation files be sure to not insert inside the theme folder directly or you risk to lost them when you update the theme, please use the Child Theme instead or in the Loco Translate options choose to save in a Custom location outside the theme files, screenshot .
Here you can find the official Loco Translate plugin documentation.