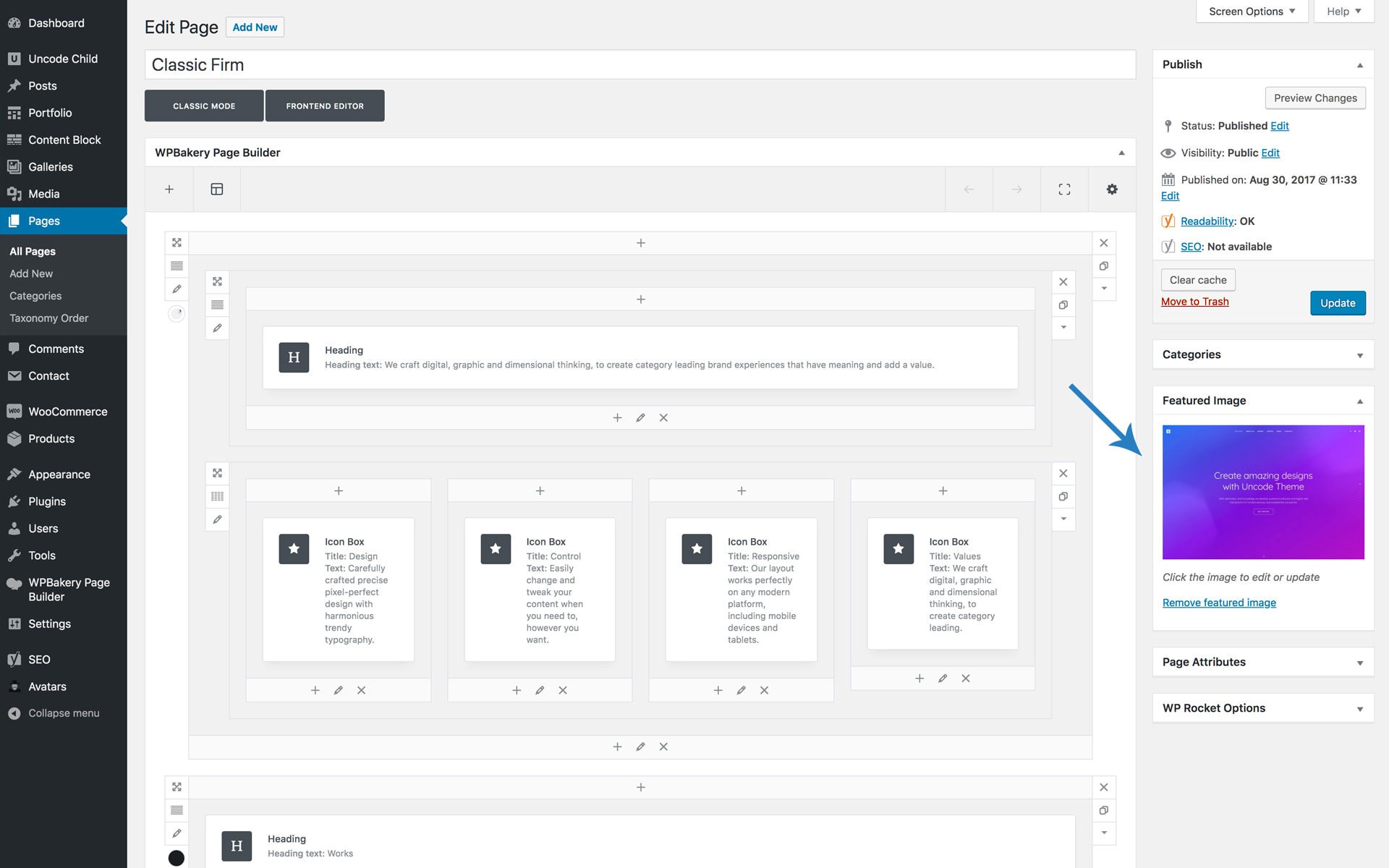 Featured images, also known as post thumbnails, are popular features in WordPress themes. Today, most WordPress themes have built-in support for post thumbnails. This is just a "Poster" image (or media) your page or post is associated with. This is the image associated with the post you will see in the index page, category archives, or portfolio layouts. This is the thumbnail you click to access a page.
Here are several examples of Featured Image:
Featured Image in Header
The Featured Image, depending on the options you choose, is also used as the main image header of the page (unless otherwise specified), as well as the initial media that can be automatically entered into the page content.
This is an example of Featured Image as used in the Header:
Secondary Featured Image
From Uncode 2.3.0, when using the Posts module it's possible to show a Secondary Feature Image when the user hovers the mouse over one of the thumbnails. This option is generally combined with eCommerce websites to show a second image or a specific product detail.
To activate the Secondary Featured Image when using the Posts module follow these steps:
Open the editing page of your single Blog Post, Portfolio Item, or Product. In the Secondary Feature Image option set your image, screenshot ;
Open the Posts module settings, and in the Block tab activate the Secondary Image, screenshot .