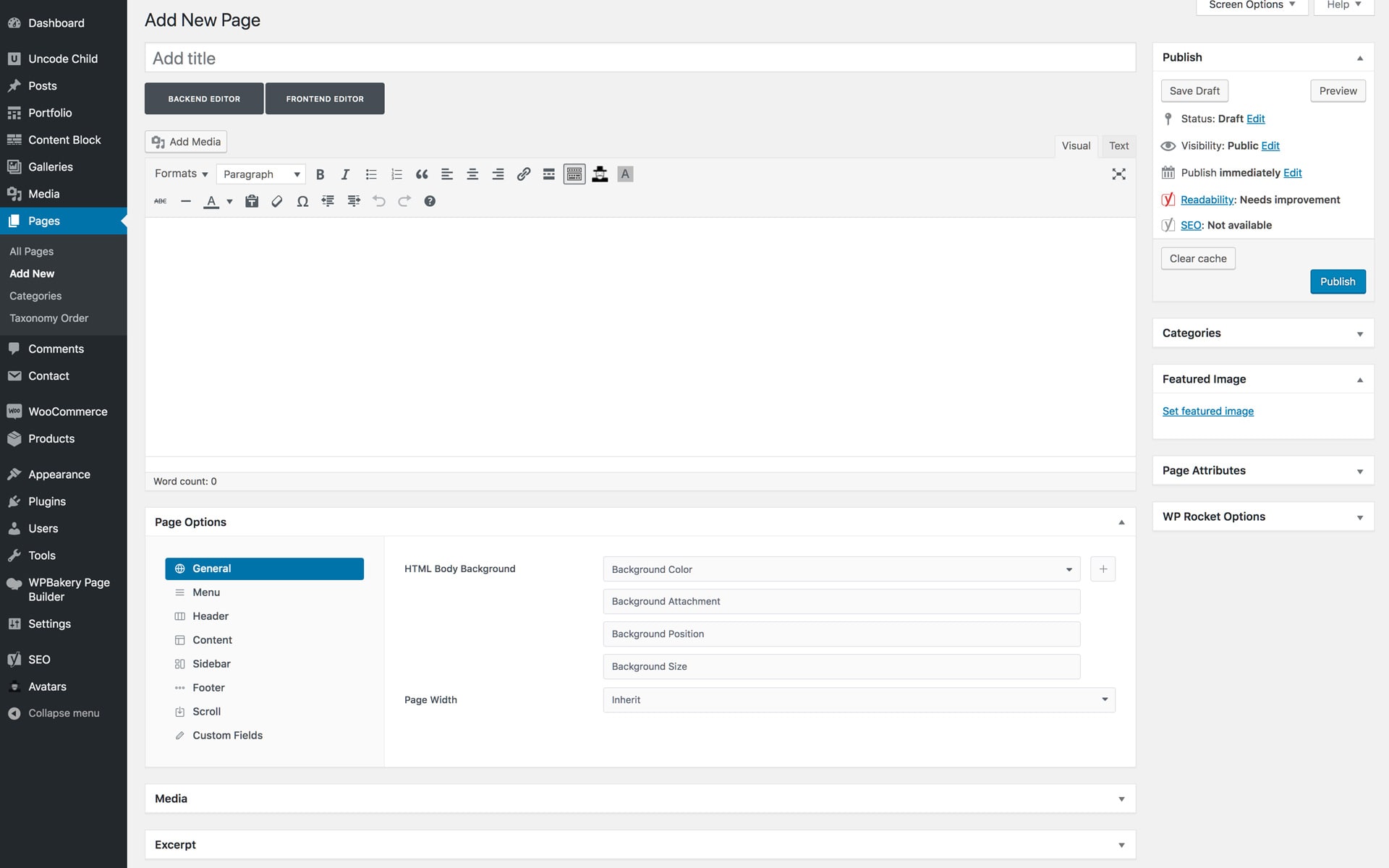 In this section you can find all the information needed to create your pages, your blog posts and your portfolio items. Many options for this final destination pages are equal to all of these types.
Simple pages, blog post and portfolio items are usually referred in WordPress as static contents. That means that the information displayed on a page doesn't change, or doesn't change often. A great example of a page would be the About or Contact Us section of a website, a simple Blog Post or a Portfolio item page where you showcase your case study. Uncode includes several page options to work with. All of this is done in the Page Options section of your page WordPress admin.
To create a new Page, Post or Portfolio you just need to follow this steps:
Navigate to Pages, Posts or Portfolio in your admin sidebar and click Add New option.
Input a new name for your page, then find the Page Attributes box on right side.
Select any number of page options in the Page Options box.
Content for your page goes in the editing field, use the Visual, Text editor or use the Page Builder for advanced layouts.