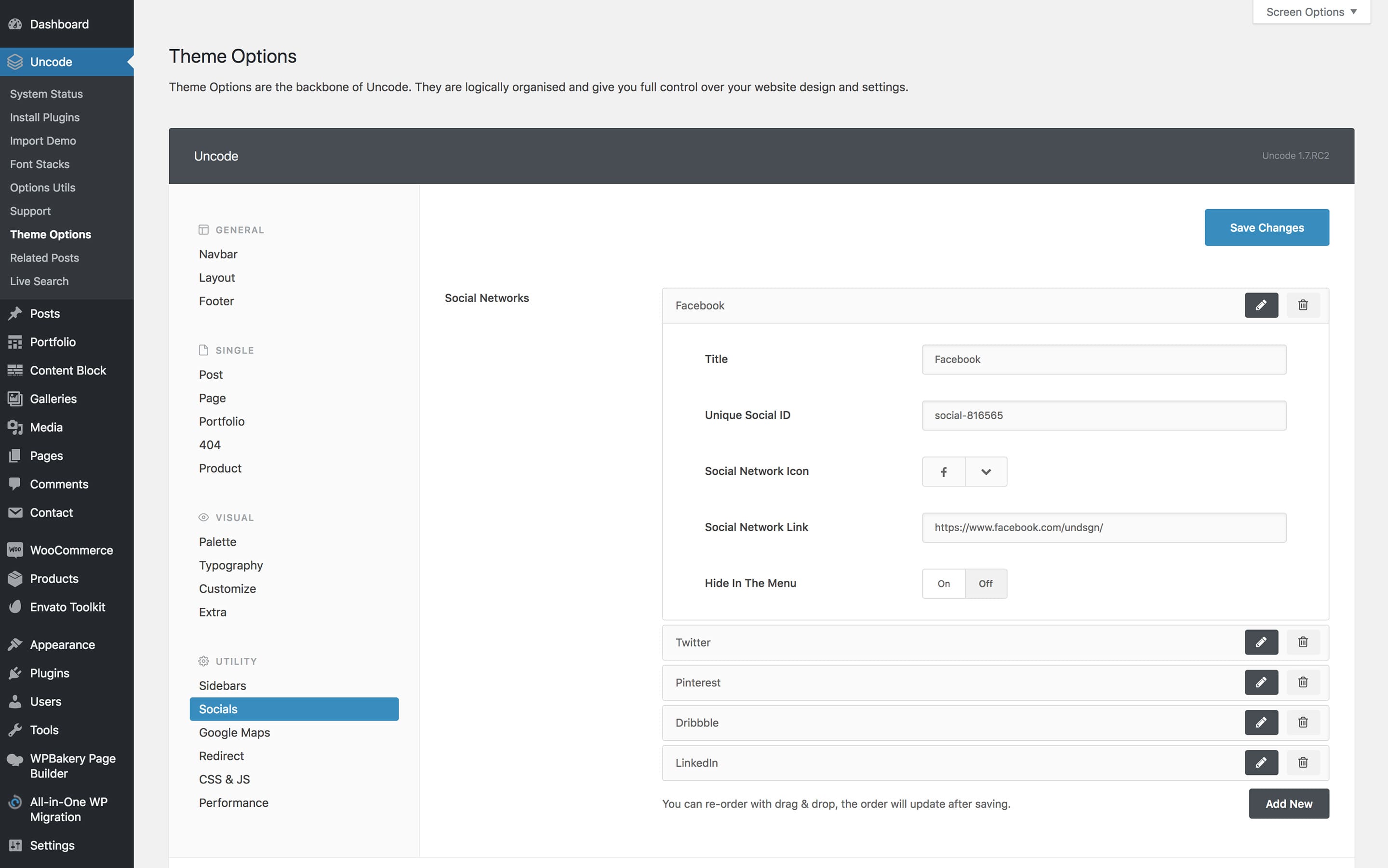 This section allows you to link your social media accounts to your website by adding the custom social media links for the networks you want to display.
To add a new link for a social network:
Click the ADD NEW button.
Enter the name of the social network in the title field.
The unique social ID value can be disregarded (this value is created automatically, and it should not be edited unless you have specific reason to do so).
From the icon picker, select the icon you wish to use for the social network.
Add a link to your social network.
To remove an already- created social network, click on the 'trash bin' icon.