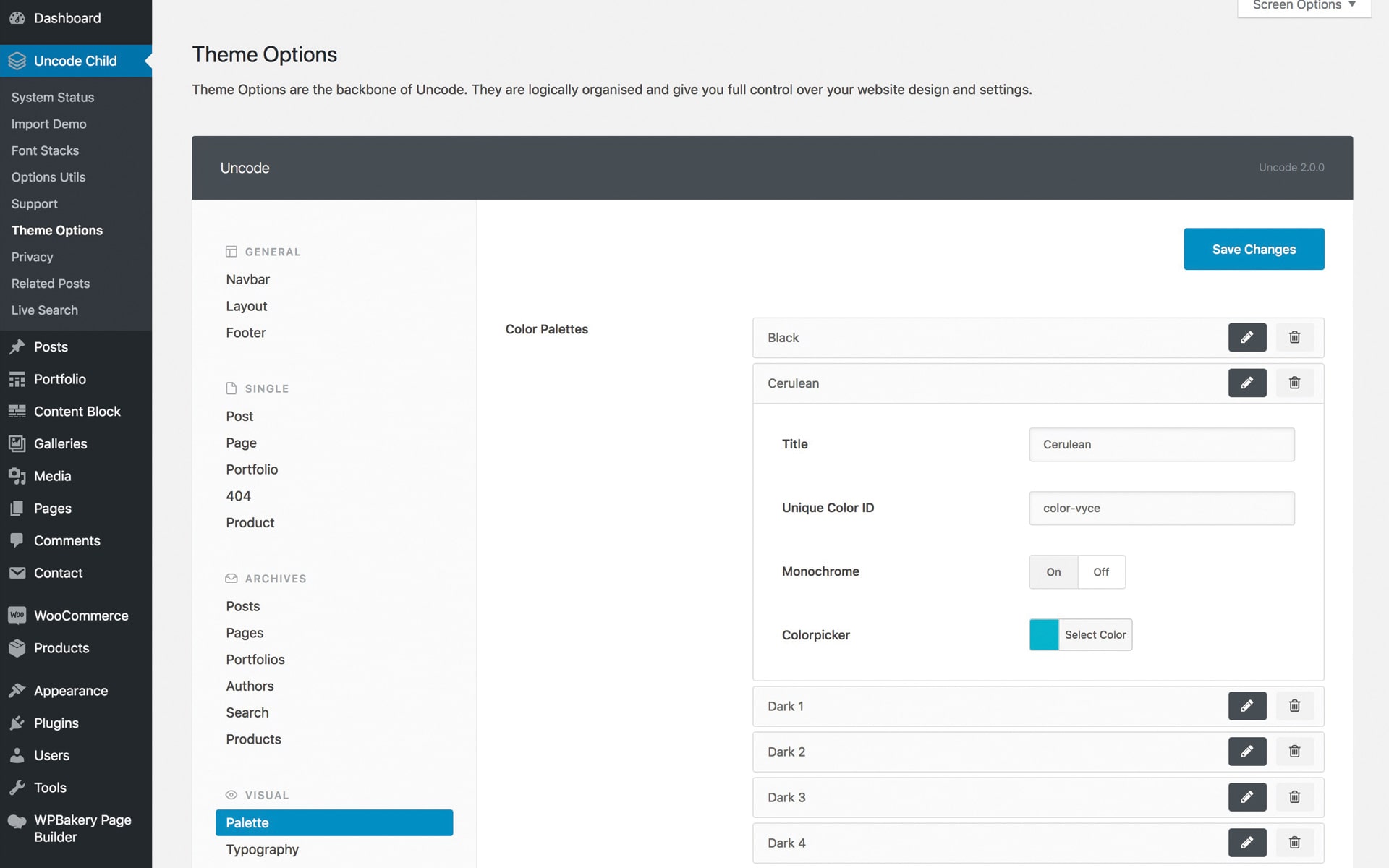 When Uncode is activated, you will find under Theme Options → Palette a dynamic, pre-filled color list. We recommend you DO NOT erase these default colors until you become familiar with the theme since their IDs are connected to the Light and Dark skins of the theme. What you can do, however, is create additional colors, or substitute the color hexadecimal code and the title with new colors for your customizations.
To add a new color on the list:
Click on the 'ADD NEW' button.
Add a name for your new solid color. This name is for your reference only.
The unique color ID field can be disregarded (because this value is created automatically and it should not be edited unless you have a specific reason to change it.)
Use the color picker to find the hexadecimal code for your new color.
If you want to create a gradient color please set to OFF the Monochrome setting, screenshot.