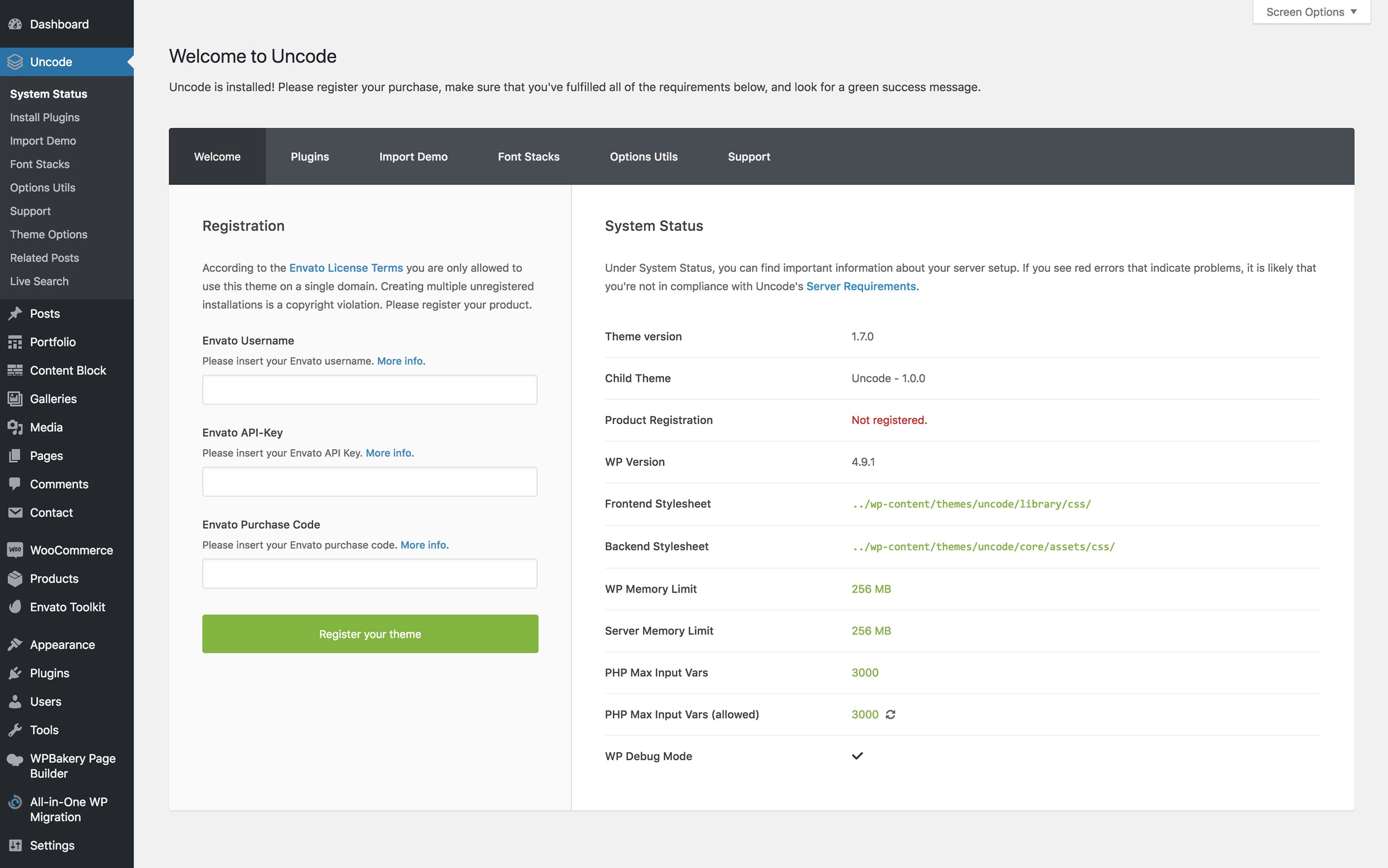 Under the System Status (also known as Welcome Screen), you will find the system status information for your installation. If you have 'red errors' indicating problems are present, it is likely you are not in compliance with the Server Requirements for a modern WordPress installation. Please consider that Uncode as any other Premium themes packed with page builder and full options set needs decent server performances to run smoothly. Any 'red error' has a link that points to a tutorial showing how to fix the value to meet the requirements.
You can always contact your host to have them adjusted as needed. Please note though that many hosts will try to keep the limits low to save their resources. You are paying for it, however, and you should expect to be getting your money's worth. These values are typically lower if you choose a low budget host.
The most important values you need to be compliant are:
WP Memory Limit: the WP Memory Limit is the maximum amount of memory (RAM) that your site can use at one time. When you reach your Memory Limit, you'll encounter a fatal error. Read more...
Max Input Vars: the PHP Max Input Vars is the maximum number of variables your server can use. If the value is too low, you may experience problems such as lost data within your Theme Options and disappearing widgets. Read more...