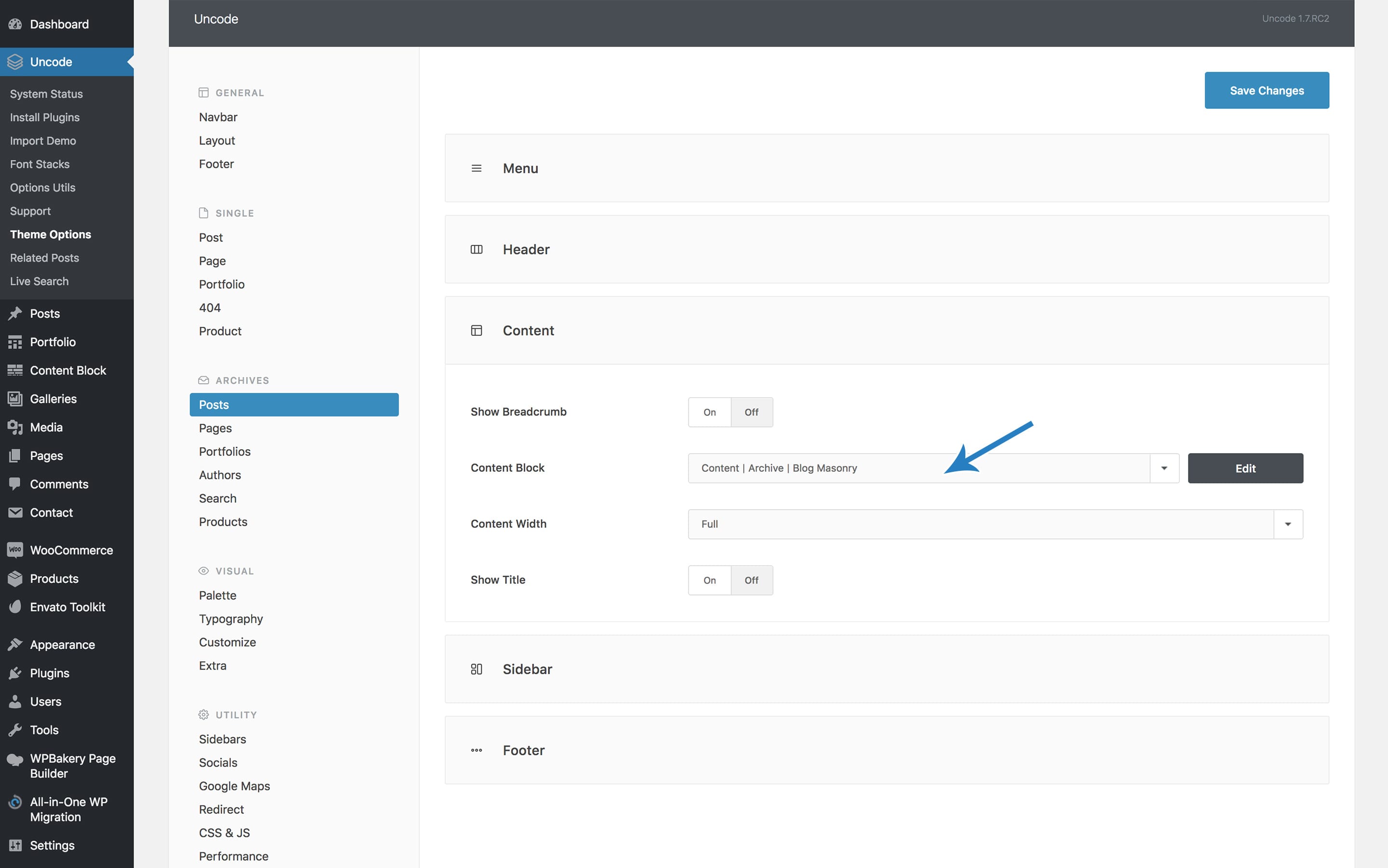 In Uncode WPBakery Page Builder can be used to create layouts for standard WordPress pages like the blog index, categories, tags, product index, and search results. This is a functionality that is unique to Uncode. No other theme has it; not even native WPBakery Page Builder. This functionality allows you to take advantage of all of the options inside the 'Posts' module of Uncode WPBakery Page Builder for all the default index pages of WordPress.
To put this functionality to use, simply create a module 'Posts' and insert it inside a Content Block, set the visual options the way you want them, set the option Dynamic Query at the bottom of the General tab of the Posts module, and save the Content Block, screenshot.
Then go to the Theme Options on one of the Layout indexes (Posts, Portfolios, Auhtors, Search, Products), and in the 'Content' tab activate the newly created Content Block. By doing so you will have an infinite number of customization possibilities for your indexes.