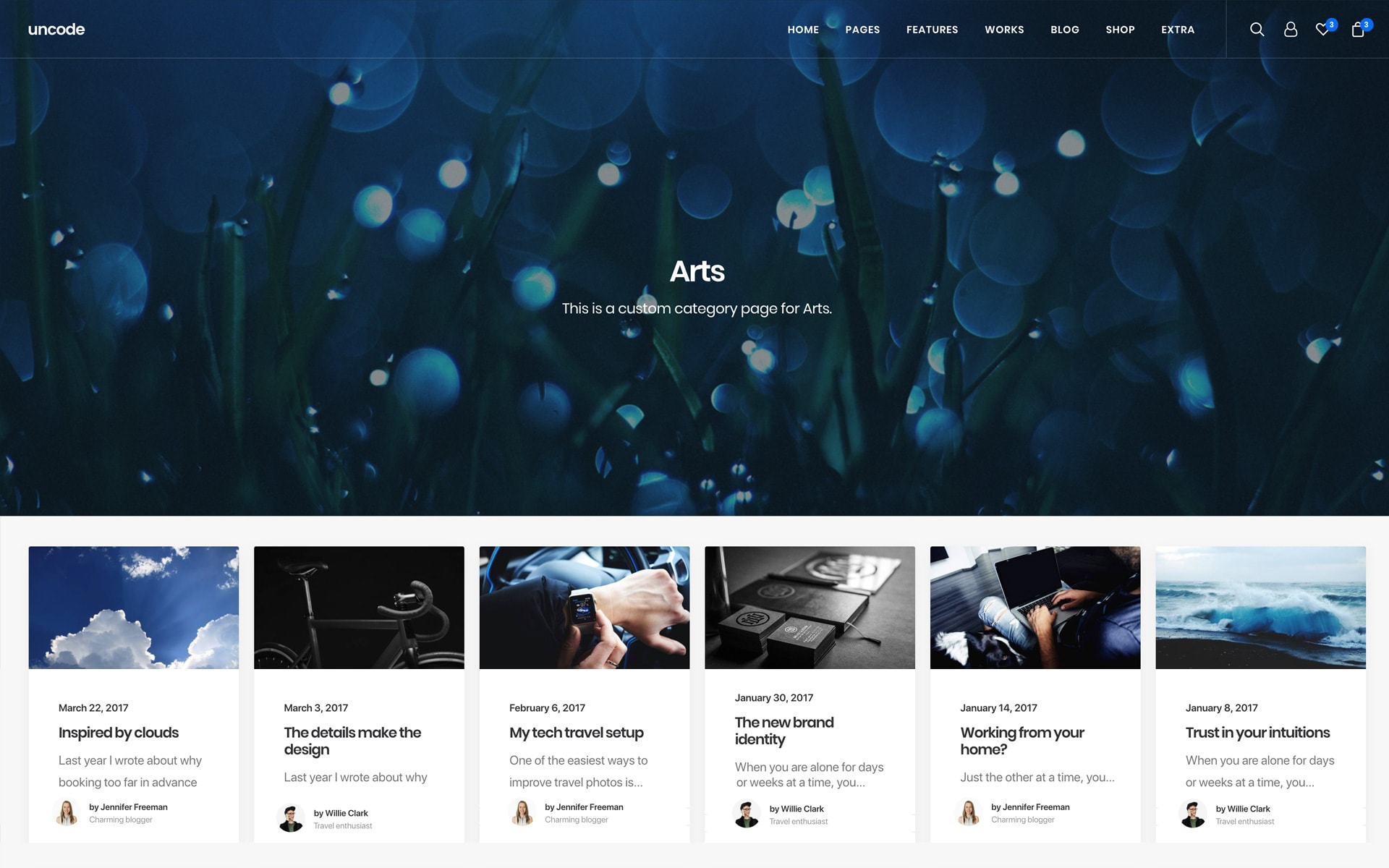 Thanks to Uncode and Dynamic Contents options, you can use the Page Builder to create custom templates layouts for your archives or category pages. You can create a blog, a portfolio, or a shop archive that corresponds to your exact needs.
There is no sequence of steps to follow when working with Dynamic Contents. The very concept of Dynamic Contents is to provide the user with a set of options that allows for the highest possible creativity and design customization without the need to modify the code.
Below you can find the necessary steps to realize the main category page for your blog, achieved through a Header, and a Posts area. Please note that here we list the primary steps for creating a working archive or category page. The visual options, that can be applied through the Page Builder, are not described below.
Header
Content
Create a new Content Block, and save it with a descriptive name such as 'My Posts Content', screenshot .
Insert a Posts module and activate the General → Dynamic Query option, screenshot .
Navigate to Theme Options → Posts → Content → Content Block and select the Content Block you have created, screenshot .