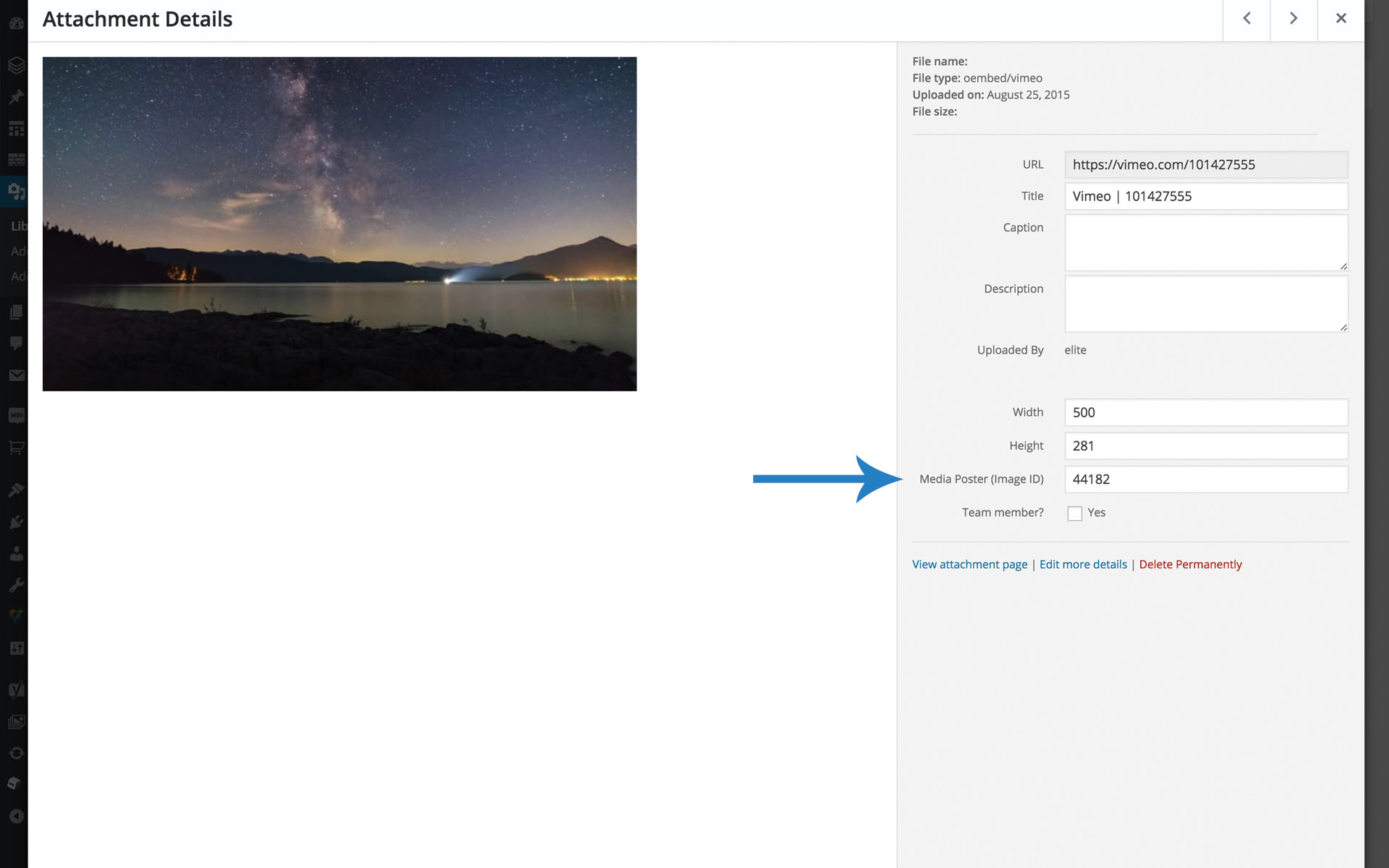 If you need solutions other than the Classic Embed to include your media files in Uncode you can easily apply Poster images to your media items (both video and audio). With a media Poster you simply connect a media with a 'cover' image to create beautiful portfolio pages, create complex grid layouts, and open your media in iLightbox.
To create a Media Poster, simply connect the cover image to the media file as follows:
Open an image (your poster) in the Media Gallery and copy the ID, screenshot.
Open a video/audio in the Media Gallery and paste the image ID (the poster is now connected with the media), screenshot.
Select the Poster option as source in the module you are going to use, screenshot.