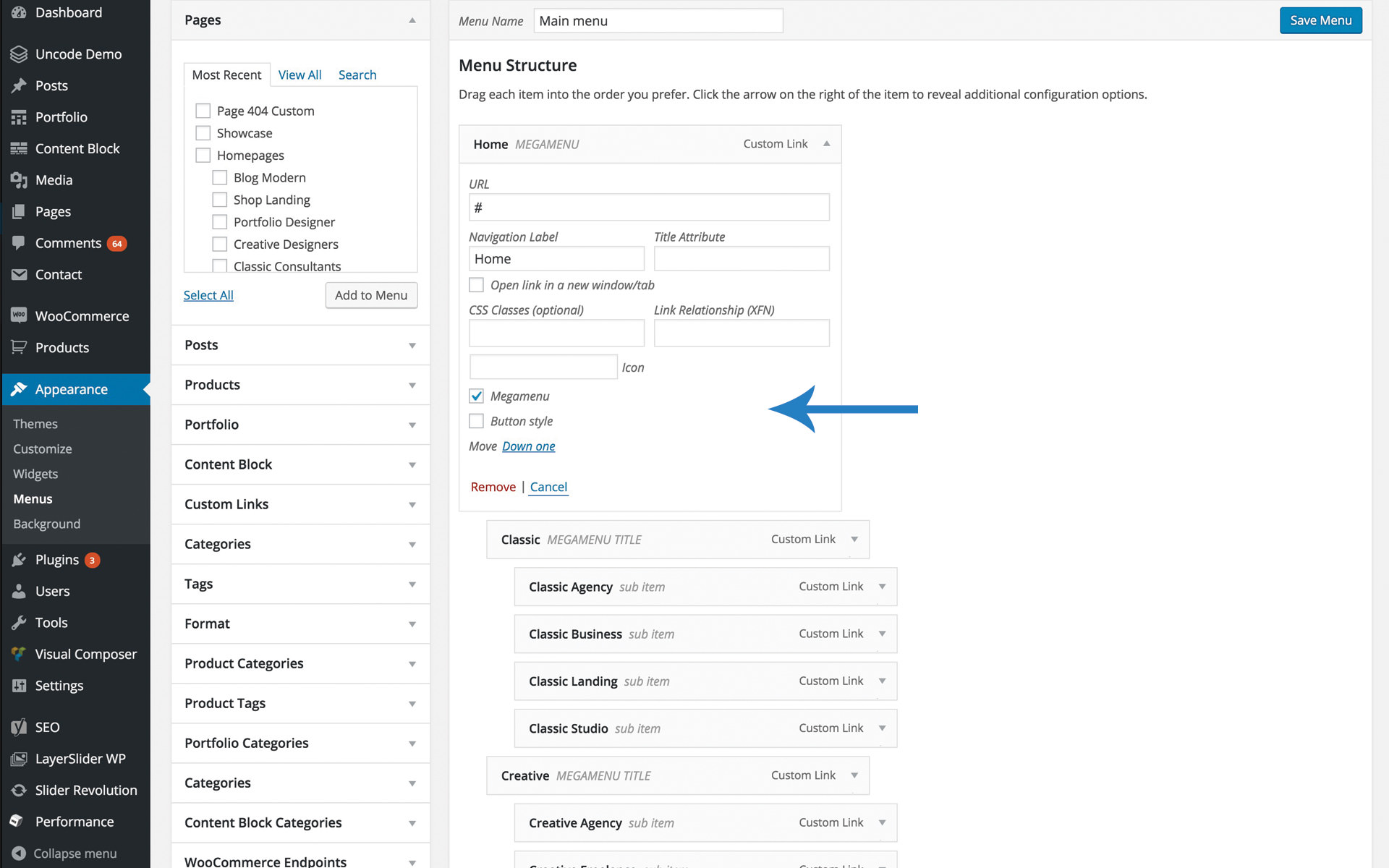 This section describes how to add various functionalities to a menu. 
Megamenu
A MegaMenu is a menu featuring a large dropdown area where submenus are stored in convenient columns. There are examples of this in our main demo site. The Megamenu layout is only available for horizontal menus. To create this layout, go to Appearance > Menu. You only need to create a menu with one or more sub levels: the second-level menu item will be the column title, while the third level menu items become the menu links. Click the Megamenu option in the first level menu item.
Note that Megamenu titles cannot be active links, these are textual containers for the submenu items. You cannot have active links since in mobile views they are clicked to open the submenu and the active link would be failing if combined.
Button style
You can apply a button style for the first level menu item to allow one of your main menu item to stand-out from the others. This is often used for a Call To Action. To accomplish this, simply click the Button Style option inside your menu item options.