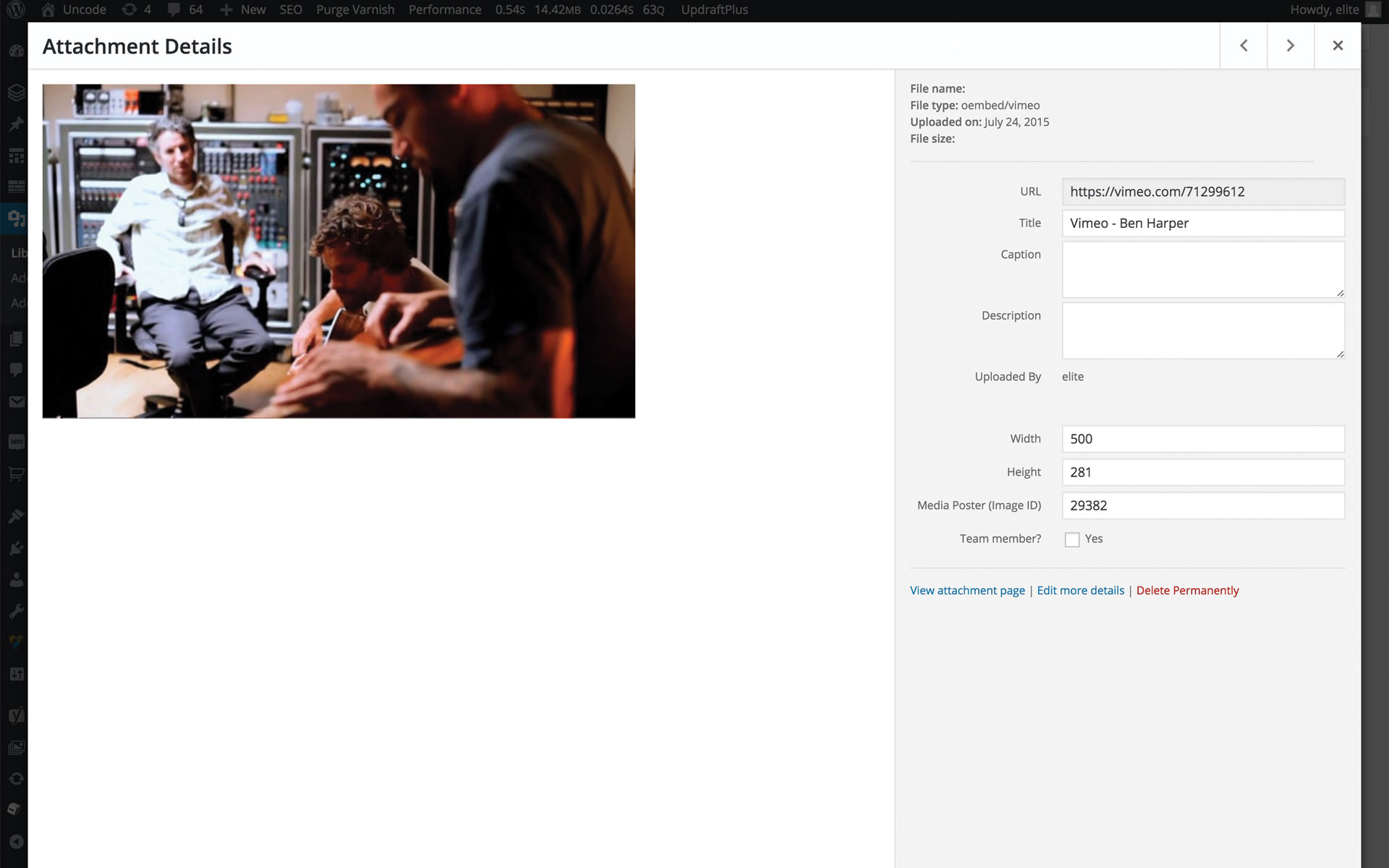 Every time the Media Library is presented, an additional tab becomes available, the Upload oEmbed tab. Inside this tab is a field: oEmbed code. Just paste the URL of the media you want to add, or the code (ex. SVG or HTML), to add to the library. The system will do the rest. It's important to enter a title for future reference and search assistance. A caption and a description is also important if the media are used inside an Grid or Carousel, and you need descriptive text to accompany it.
You can also use any image in the media library as a poster for elements in the library that are not images. For example, if you have a Vimeo video, and you don't want to it to play straight in the spot, you can add an image as a poster and play it in the lightbox. The second video in this section shows you how.
If you want to fill your library in advance without waiting for the dialog box, you can use our utility. Simply navigate to Media → Add Multimedia, and fill in the fields just discussed.