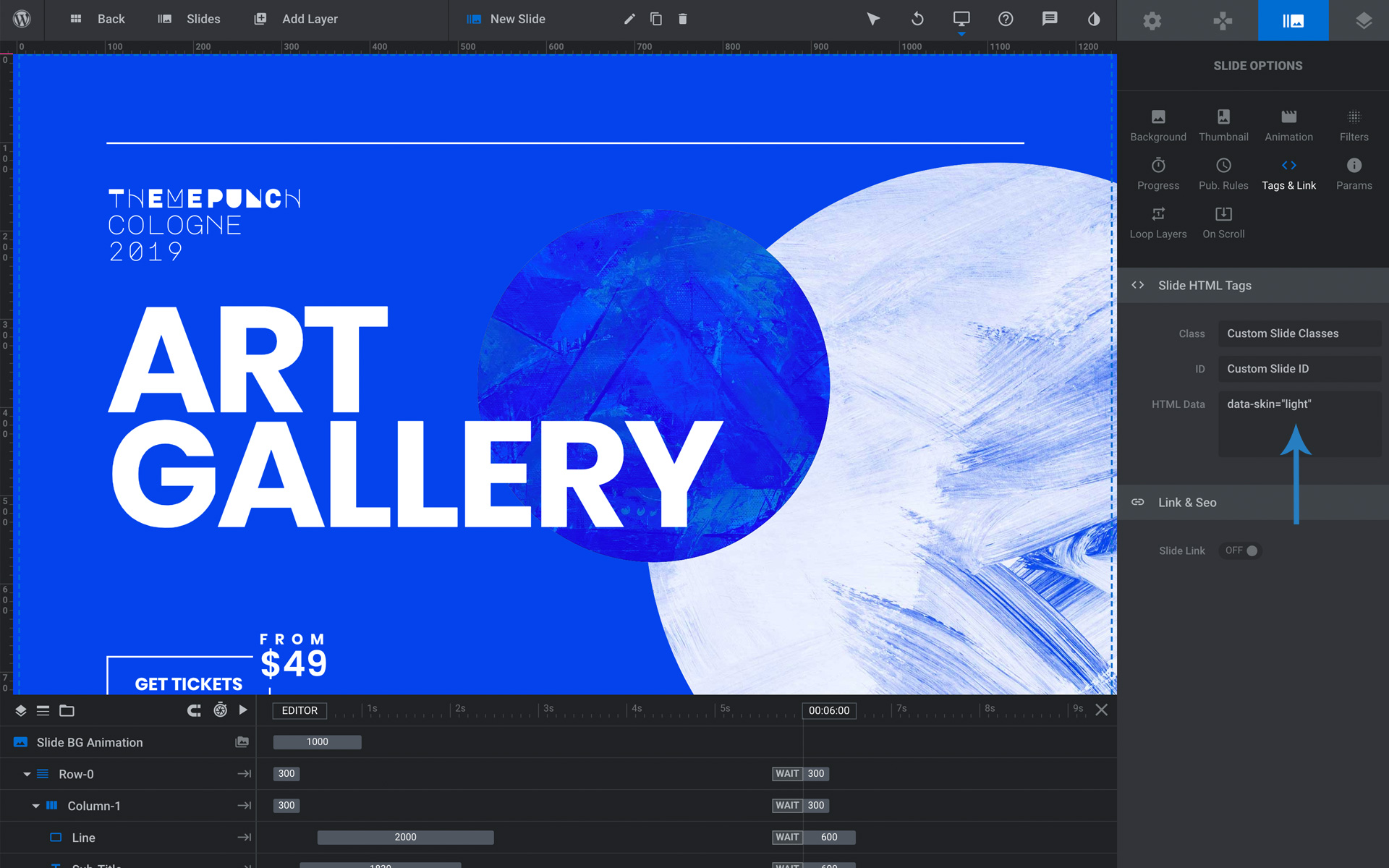 Slider Revolution is an innovative, responsive WordPress Slider Plugin that attractively displays your content. Whether it's a Slider, Carousel, Hero Scene or an entire Front Page, this visual, drag & drop editor will help you tell your stories, quickly and effectively.
This extensive plugin has a multiplicity of useful options. We suggest you refer to these Slider Revolution resources to learn more about the plugin and its usage:
Plugin license and activation: please read the notes in the Plugin License.
Set the Menu Skins coloration (transparent)
If you need to apply the color change effect to your individual slides your header create with Slider Revolution (skin change) as you have for the Header Content Block, please apply the data-skin="dark" or data-skin="light" for any slides, as you can see from this screenshot.
Slider Revolution Support
The creation and use of Slider Revolution is a very extended topic that is largely outside the scope of Uncode support. Please visit the Slider Revolution Support Center for more detailed information, or check out their YouTube channel.