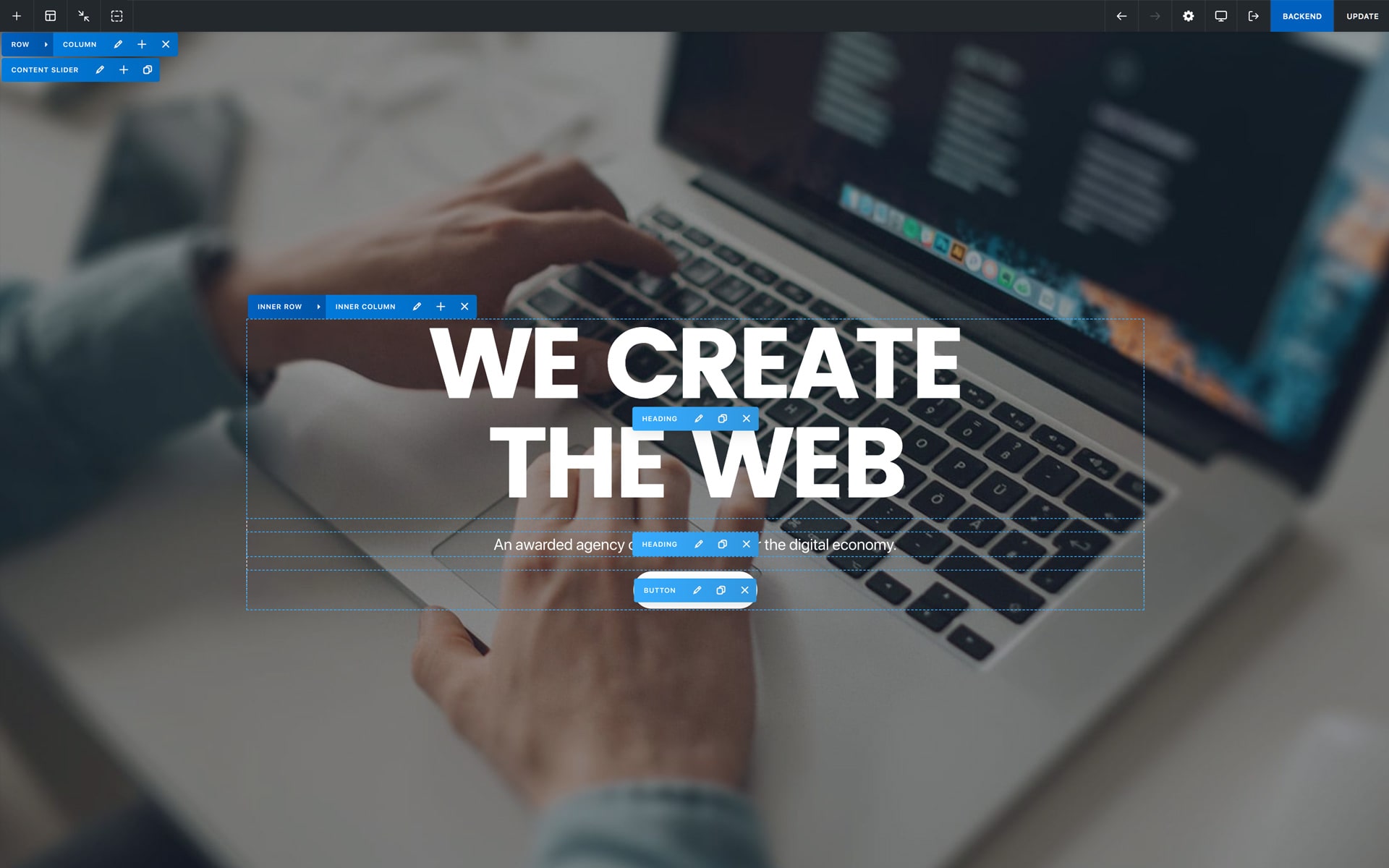 If your design calls for an advanced header, and you want to use our system and its features, the Content Block should suit your needs. You can have either static content or a carousel by using our Content slider. To build a Content Block header you simply need to create a new Content Block and use Uncode WPBakery Page Builder as you would to create a custom page. In this way, you have Uncode WPBakery Page Builder's options, plus the options of the Uncode modules to work with. This approach will give you the widest possible range of creative possibilities. It also gives you a workflow advantage in that you have the entire Uncode theme at your disposal, and you do not have to take the time to learn to work with external plugins. This is our recommended approach for creating headers.
The Content Block Header is a combination of the Content Block post type and the Content Slider module, to create a slider version.
Once you create a header with the Content Block, you have these special options to modify aspects of the module:
Content Block: Use this option to select which content block to use.
Header width: Use this option to set and override the header width.
Scroll opacity: Use this option to activate alpha animation when scrolling down.
Scroll down arrow: Use this option to activate the scroll down arrow button.