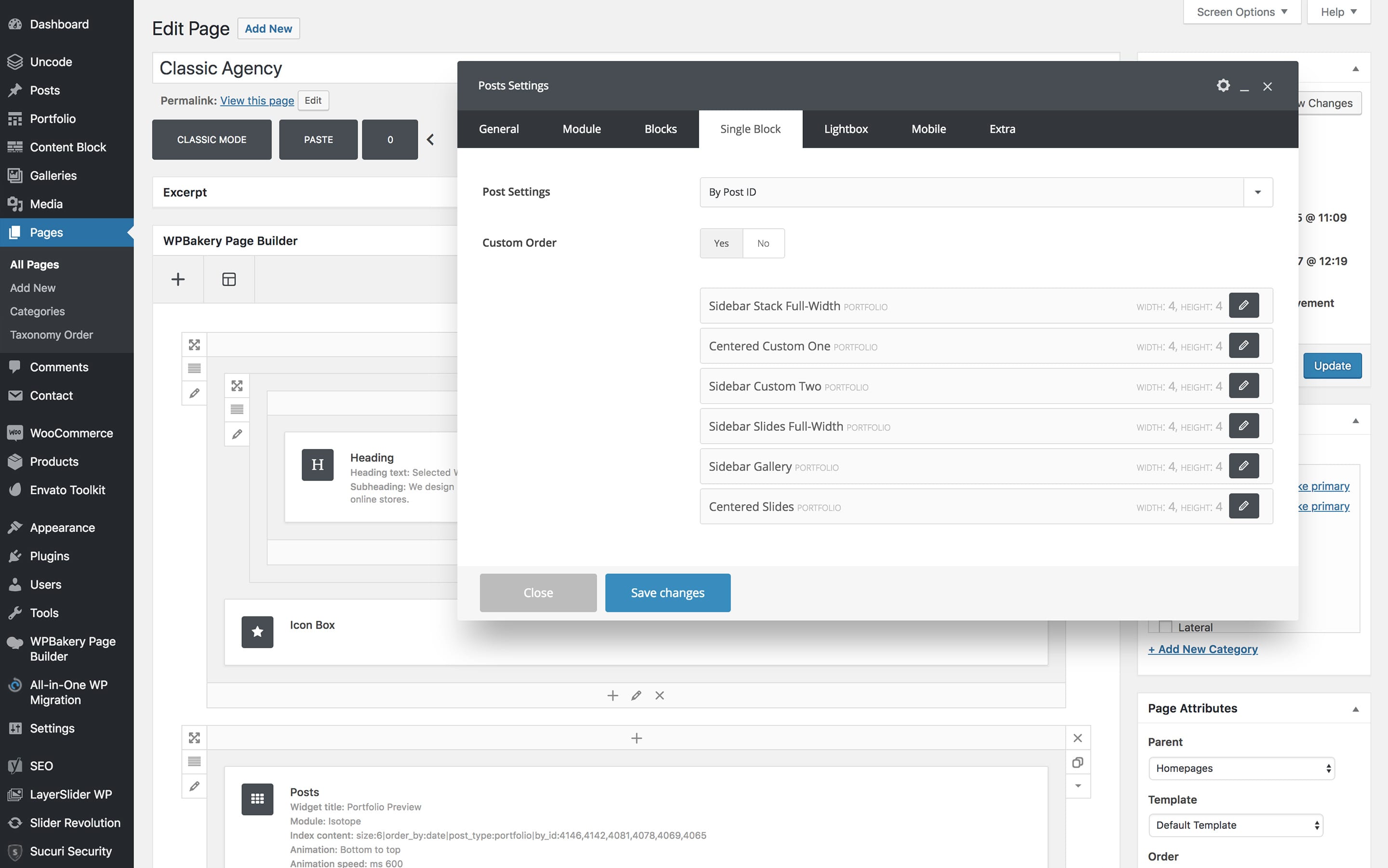 In the tab Single Block you find all the options of the single elements for single diversification:
Posts Settings: Decide to follow the post ID or to create an independent matrix, more infos.
Custom order: Activate this option to order the items using drag & drop. NB. Custom order is only possible when the 'Infinite load more' or pagination are deactivated, screenshot.
Single Block Editor: Here you can modify aspect for single elements, you have the options of the Block tab for single item override, screenshot.