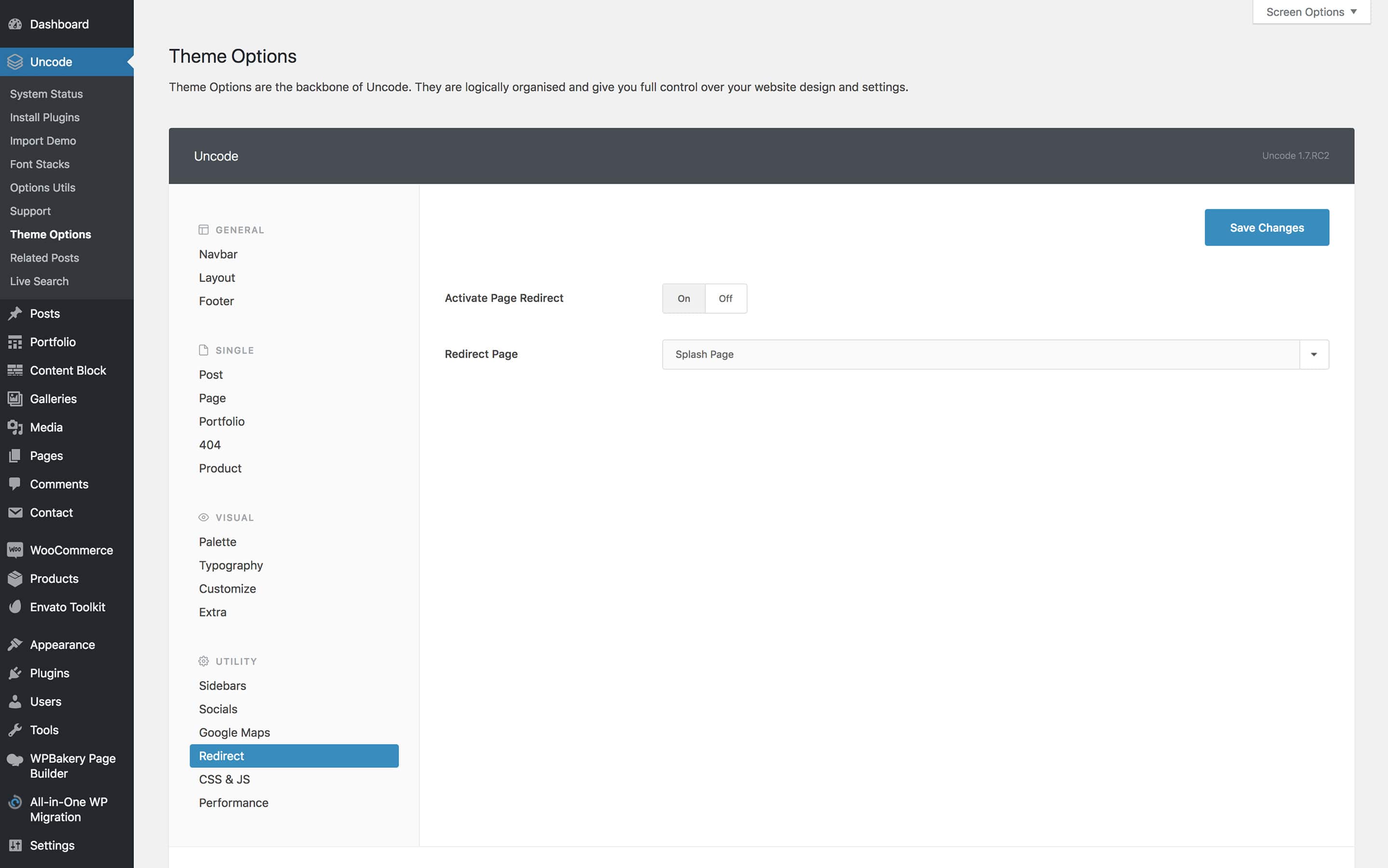 The redirect section allows you to redirect all website calls to a specific page. There may be times when you might need a temporary page (a maintenance page, or a coming soon page) in your site, and need to hide all other pages from the public. We have built a custom feature that will do this for users who are not logged in.
After activating the option Activate page redirect to ON, a new option will toggle. This new Redirect Page option is where you can select the page to redirect to. Specify the redirect page, or simply identify the page you want your site to redirect to.
Note: The new redirect page will not have a menu or a footer.