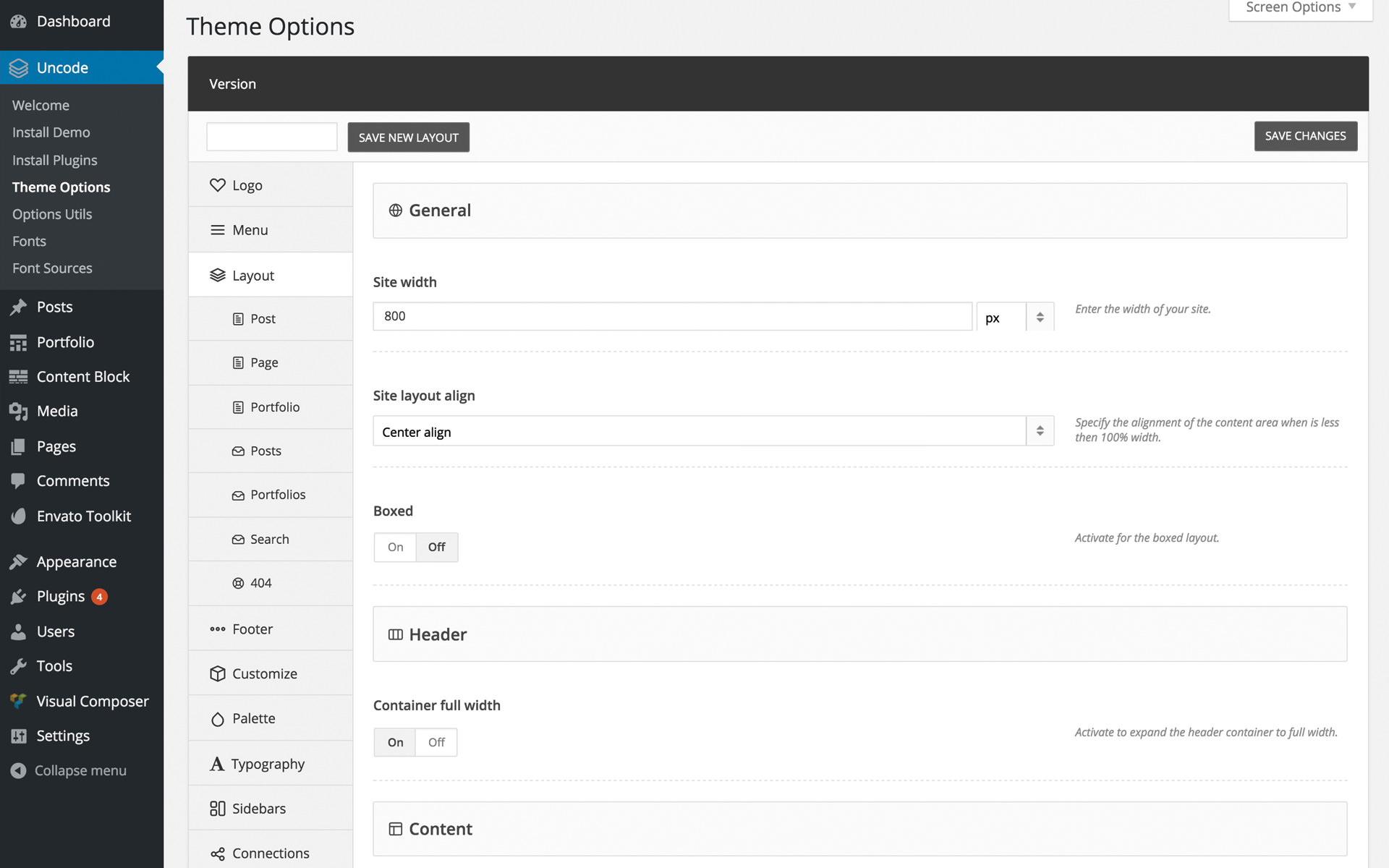 Options are the backbone of Uncode. They give you full control over your website, and they enable you to customize a design without using a single line of code. The major groups of options you can set in Uncode are the Theme Options and the Page Options. These two options are described below.
Uncode's advanced Theme Options panel features a number of useful options. They are logically organized into tabbed sections, with each option having a description of what it will do on the front end. We encourage you to navigate through the tabs to see what each option does. To access the Theme Options panel, go to Uncode > Theme Options in your WordPress admin. 
Theme Options
Theme Options control the global settings for the entire website, unless otherwise specified in Page Options. This advanced cascade options system is based on the WordPress page template hierarchy.
Page Options
You will find Page Options inside every page, post, portfolio or product single page. Page Options can be used to override the Theme Options for single page diversification. You can read more about Page Options in the dedicated chapter.